Compare Prices:
• Amazon: Boss RC-30 Loop Station
• Newegg: Boss RC-30 Loop Station
Summary
• Pros: The Boss RC-30 Loop Station offers 3 hours of recording, built-in effects, and two synchronized stereo tracks.
• Cons: Slight lag when shifting between phrases in real time (Update: This issue has been fixed by a firmware update).
• Overall: Boss's latest and greatest twin pedal looper makes some significant improvements over the older Boss RC-20XL Loop Station, and is a good choice for home musicians.
Full Review
In 2011, Boss updated it's line of looper pedals by releasing the RC-3 Loop Station, the RC-30 Loop Station (reviewed here), and the RC-300 Loop Station. The RC-30 Loop Station is Boss's updated twin pedal and the mid-sized option of the three. It's a multitrack looper with two synchronized stereo tracks and built-in loop effects, and hours of recording time. Overall, Boss offers several improvements over Boss's older twin pedal, the Boss RC-20XL.
Memory Improvements
First of the improvements, the Boss RC-30 Loop Station allows you to record up to 3 hours of music direct to its internal memory. In contrast, the RC-20XL only allowed 16 minutes of recording. With all that added memory, you can create and stack tons of multi-layered loops with twin stereo tracks each track being independently controllable with dedicated volume faders and track-select buttons.
Creating loops is convenient with the Auto Recording feature, which starts recording the moment you begin playing your guitar, bass, keyboard, or singing, or as soon as you start a connected audio player. Count-In mode gives you one-bar of rhythm before recording starts. As with all the Boss loopers, you can easily Undo and Redo as you go, letting you undo those mistakes and get a perfect loop to save to the built-in memory.
Built-In Effects
The RC-30 Loop Station also allows you to add effects on the fly. Onboard effects include the following:
Bend Down, which provides a dramatic pitch-bend effect.
Step Phaser changes phase in incremental steps.
Sweep Filter alters frequency in sync with the current tempo.
Tempo Delay produces a tempo-synced delay effect.
Lo-Fi intentionally degrades the sound to create a distinctive character.
Saturate your loops in cool effects without the cost and hassle of adding external gear.
Inputs and Outputs
Vocalists can plug a microphone of their choice directly into the RC-30's XLR mic input, complete with phantom power if you wish to use a condenser mic. Sing, overdub, and make multi-layered loops of your voice, create vocal sound-effects patterns, or point the microphone at your acoustic musical instruments, or anything that makes noise and turn it into a cool loop. The USB 2.0 port lets you save your loops to your computer and import jam tracks as WAV files with ease.
Negatives
On the downside, there is about a 1/4 second lag when you are shifting between phrases in real time, which makes this pedal a bit more difficult to use in live situations. For example, you may want to record an intro loop phrase, a theme loop phrase, and an outro loop phrase, then shift between phrases to create a 3 phrase song. With the older RC-20XL Loop Station, you could switch seamlessly between phrases while playing over the top. Unfortunately, when switching between phases with the RC-30, there is a known 1/4 second lag, which is awkward for live performances and when recording. (UPDATE: This issue was fixed by a firmware update)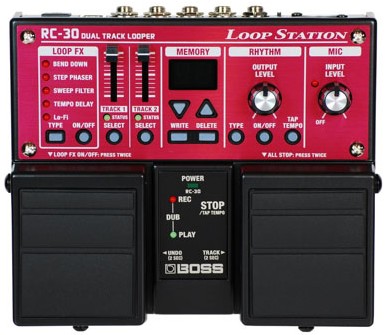 A second quirk with the RC-30 is that if you are looping two phrases and make a mistake or want to start over, you can't undo only one phrase. Undo will stop both phrases and you have to re-record your layer of loops.
Conclusion
Despite a few flaws that may effect certain musicians, Boss has come out with a very solid, new mid-size looper that will be appealing to a large audience. The drastic memory improvements mean that you can now play with 3 hours of recording and the onboard effects will be a lot of fun. Overall, the RC-30 Loop Station is a useful tool for enhancing your playing.
Compare Prices
• Amazon: Boss RC-30 Loop Station
• Newegg: Boss RC-30 Loop Station
Boss RC-30 Loop Station Demo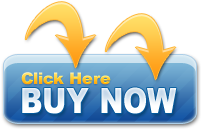 Boss RC-30 Loop Station Review
Peter
2017-04-28 23:56:19
Boss kicks off 2011 with two new looper pedals, the RC-3 Loop Station and the RC-30 Loop Station. The RC-30 Loop Station is a twin pedal and the larger of the two. It's a multitrack looper with two synchronized stereo tracks and built-in loop effects. Overall, Boss offers several improvements over its older twin pedal, the Boss RC-20XL, while some musician's still prefer the older model. Check Amazon Price…