Compare Prices:
• Amazon: Digitech Jamman Express XT
• Newegg: Digitech JamMan Express XT
Summary
• Pros: Intuitive operation, unlimited overdubbing, stereo ins and outs, "Silent Clear" function and the ability to multi-track loop with more than one Express (or Solo) XT connected together. Just set master/slave as desired and the loops automatically sync.
• Cons: Not enough features to compete with other loopers; lack of internal memory locations or USB support; additional features like time-stretching, quantize, stop modes, reverse playback, aux inputs and MIDI would all make it better.
• Overall: An affordable looper which is easy to use, but not packing the memory, features or additional footswitches you'll find on bigger and more expensive units.
Full Review
DigiTech's famous JamMan series of loopers has a new addition. The Express XT is a stripped-down looper, a simplistic model more easily comparable to the TC Ditto than to any previous stompbox-size JamMan models. For devout DigiTech supporters, the ability to connect multiple Express XTs together for multi-track looping may be a big selling point. Although the feature was also included on the Solo XT, the Express is cheaper, so it has the potential to be the first real taste of this feature for many loopers. Its small size and relatively limited functionality may be a concern for dedicated loopers, though, so it's a good idea to see what it has to offer before you part way with your cash.
Feature-Laden or Too Stripped-Down?
The JamMan Express XT is pretty small – measuring just 4.5 inches long, 2.75 inches wide and 2 inches tall – but that doesn't have to mean a compromise on the features on offer. The design is simple enough to be operated pretty much immediately by anybody with some looping experience. The central footswitch handles all of the core functions – recording, playing and overdubbing being the main three – and the single dedicated dial controls the level of the unit. There are three traffic-light colored LEDs to ensure you know what the unit is up to at a glance.
For inputs and outputs, the Express XT offers what you need without many of the additional options you'll find on the larger loopers. The unit has 1/4 inch stereo inputs and outputs (the left jack serving as the mono option), a slot for the optional power supply (the unit otherwise running from a 9V battery) and two 1/8 inch jacks for the "JamSync" in and out. In short, this means you can plug in, send the output to the remainder of your signal chain and set the unit up as a master or a slave if you're connecting multiple units together. There is no MIDI, no USB support and no auxiliary in – three useful features that you'd expect on a bigger unit.
The Express XT offers 10 minutes of stereo looping time – which is double that offered by the unit's natural competitor (the TC Ditto), but less than a third of what is offered by the Solo XT. In addition – unlike on any other JamMan pedal – there are no internal memories, so your 10 minutes is literally all you have. You can overdub an unlimited amount of times, of course, and unless you need pre-prepared loops for a live show it's unlikely to present much of an issue.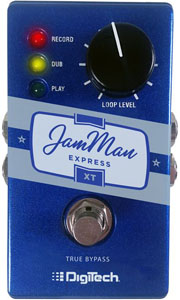 If you make a mistake – and believe me, in the midst of a looping marathon there will be plenty – there is the expected undo/redo feature so you don't have to scrap your entire loop. This can also be useful if you have an additional layer of sound you want to build in for some specific play-throughs of the loop but take out for others. One issue arising from the limited memory is that if your original loop is more than five minutes long and you add an overdub of the same length, it's immediately combined with the original recording and you can't undo or subsequently redo it. Realistically though, unless you're laying down a full song with no repetition (or an absolutely epic looping masterpiece) you won't run up against this issue.
One of the new features of the Express XT is the "Silent Clear," which enables you to erase the entire loop without having to set it playing first. This is a great addition for live players, basically meaning that you first stop loop playback (giving the footswitch a double-tap) and then hold the footswitch down for two seconds to clear the current phrase. The red LED flashes to let you know the process has been completed. If you hold the pedal down for two seconds during playback, the previous overdub will be undone or redone.
The big selling-point of the unit is the continuation of the Jam Sync functionality introduced with the Solo XT. If you and the other guitarist in your band (or indeed, the bassist or keyboard player) also has an Express XT (or a Solo), you can connect your units together for synchronized looping. This makes it easier than ever to have the tonal core of your song set on loop so you can build up incredibly complex compositions. In addition, if you're willing to pay out for more than one Express XT, you have a multi-track looper at your feet, and you're free to set either unit as the master or slave. In addition, you can also set the slave to record when the master unit reaches the end of the currently playing loop, or have it automatically start recording after you've finished playing into the master unit. It might seem expensive, but technically speaking it'd be cheaper to spring for five Express XTs than a single five-track Boss RC-505.
Does it Stand Up to the Competition?
The limited size and affordable price make the unit less of an investment than most of its competitors and extremely easy to use (press once to record, another press to playback your loop, and another press to overdub), but it also means there are some compromises on features. Namely, you don't get things like rhythm tracks, time-stretching, quantization, reverse playback or different stop modes, as well as the luxury of a second pedal for stopping, clearing and undoing.
The bare-bones features on the Express XT work just as expected, though. There is a minor element of pedal tap-dancing on occasion, when you're stopping and clearing a loop before starting another, for example, but generally speaking you can focus on your playing and let the Express XT do its job. If you're clumsy or have big feet, you may find yourself catching the volume dial from time to time, but other than that the looper is an absolute breeze to use.
Of course, the CD-quality audio and true bypass mean that the Express XT sounds as good as your axe and gear setup will allow, so the decision really comes down to want you want out of a looper. If you want a hardware-based practicing or songwriting companion for some at-home rocking, then it's a potential winner, especially because of the reasonable price-tag and the easy operation. Additionally, for live musicians who are happy to record all of their loops on the fly, this could be an excellent option, especially if you have bandmates who are considering the purchase too. However, this unit really isn't designed for much of the looping market – the dedicated looper looking for ultimate control and plenty of recording space for their favorite compositions.
Overall
If you've never purchased a looper pedal before, and you're looking for something to have a bit of fun with that doesn't require a freaking degree in electronic engineering to successfully operate, then this could well be the unit for you. Otherwise, the paucity of features and the better options available on the market (for example, the Solo XT has many of the same benefits in a slightly more feature-laden package) means that you're better off looking elsewhere. It might cost you a little more, but if you're serious about looping (particularly if you want to do it for more than 10 minutes and occasionally save some stuff) it's worth getting a fully-featured unit instead.
Compare Prices
• Amazon: Digitech Jamman Express XT
• Newegg: Digitech JamMan Express XT
Jamman Express XT Demo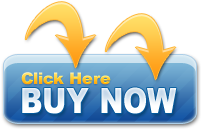 Digitech Jamman Express XT Review
Peter
2017-04-29 00:42:41
DigiTech's famous JamMan series of loopers has a new addition. The Express XT is a stripped-down looper, a simplistic model more easily comparable to the TC Ditto than to any previous stompbox-size JamMan models. For devout DigiTech supporters, the ability to connect multiple Express XTs together for multi-track looping may be a big selling point. Although the feature was also included on the Solo XT, the Express is cheaper, so it has the potential to be the first real taste of this feature for many loopers. Check Amazon Price…