• Amazon: Vox Dynamic Looper (VDL1)
Summary
• Pros: The VOX Dynamic Looper (VDL1) offers excellent versatility. It not only loops phrases, but also includes built-in multi-effects, an expression pedal, and a mic input.
•Cons: No volume control knob. Also, the built-in effects aren't needed if you have pedals for these effects already; lots of plastic so less durable than the competition.
•Overall: The VOX Dynamic Looper is a good all-in-one option for guitarists that like to travel light and don't need hours of memory storage.
Full Review
Vox entered the looper market in 2012 to compete with Boss and Digitech. The question was, what could they do differently? The answer was a pleasant surprise. Instead of following Boss and Digitech down the path of adding hours of more built-in memory, Vox decided to use that space for built in multi-effects instead. The result is that that Vox Dynamic Looper is a really fun all-in-one multi-effects pedal and looper pedal in one, with a few effects that you won't find really anywhere else.
Memory
The VOX Dymamic Looper was designed to create and play looped phrases either at home or in live situations. It offers two independent loops with a length of up to 90 seconds. While the current looping pedals from Boss and Digitech offer more than 3 hours of recording time, we found that we didn't have much use for loops longer than 90 seconds, if any, so the 90 second limit really isn't much of a drawback. Furthermore, the Vox Dynamic Looper allows you to add countless layers thanks to its sound-on-sound recording capabilities.
Looping Functions
The Dynamic Looper also allows you to overdub, enabling you to build impressive guitar loops by simply recording an additional layer over the previous one. There is also an "Undo" feature, which allows you to undo the previous phrase without having to start over entirely. If you change your mind, just use the "Redo" function to put the phrase back. These features also allow you to transition between phrases with varying chord patterns or phrases with different lengths.
The Dynamic Looper has a Loop Quantize feature, which helps you to create precise beat length phrases. This feature allows the phrases to loop on the beat automatically in case your timing is a little off. A metronome also helps to ensure you have a guide for the desired rhythm. When you combine the ability to create two individual loops with these features, and then add the Auto Recording Start option to ensure you only begin recording on the first note, you have one powerful looper in your bag of tricks.
Using the Multi-Effects
The Vox Dynamic Looper doesn't stop there. It also allows you to create a unique sound to both the recorded loop and to the output you play over the looped phrase. While playing, you can select and impose different effects on the output using eleven different Pre Effects. These include both bass and acoustic guitar simulation, along with a compressor, distortion, wah, reverb, delay, stutter, and a few other fun ones like "sci-fi." These multi-effects make the Vox Dynamic Looper an ideal pedal when you are trying to save space and money.

In addition to Multi-Effects options, the Dynamic Looper offers several Loop Effect options that can be applied to phrases you have already recorded.
For example, the Loop Effect allows you to create unique phrases while still adding to the original loop after it has already been recorded. Some of the Loop Effect options include the following: reverse playback, pitch changes, stutter effect, or a loop in loop effect. The Loop Effect options help the guitarist to create original sounding phrases not possible with any other looper or effects pedal available today. You can even program the expression pedal to slow down your loops.
The Vox Dynamic Looper comes with 50 preset programs, which can be used right away. There are also another 50 slots available to save your own program settings, which can be created from scratch or just by adjusting a preset program to your liking. Each program can save a Loop Effect setting, a Pre Effect Setting, and a pedal assignment, so you can easily recall your favorite settings.
Want to do more than just play your guitar through the looper? The Vox Dynamic Looper also has an XLR dynamic mic input. This allows you to run other instruments through the looper, beat box, or loop and distort your vocals. The possibilities with the Dynamic Looper are only limited by the musician's imagination. For inspiration, check out what the artist DubFX does with his Loop Station.
For finishing your performance, the Dynamic Looper has three stop loop modes. These include the ability to have a clean, fade, or delayed end to your loop. All of these features combined give you an even greater opportunity to show your musical creativity. And once you have your effects set up the way you like them, the "Key Lock" feature allows you to keep the controls locked so you don't lose your settings.
Minor Issues
While there is a lot of good stuff jam-packed into the Vox Dynamic Looper, it's not without its drawbacks. Significantly, we noted that the VDL1 doesn't have a volume control knob or slider for each loop. Instead, you assign volume control to the expression pedal, but its pretty sensitive and hard to get just right. Vox says you can adjust the sensitivity, but this is a bit complicated for a basic feature like volume control.
Vox has included a "Limiter" feature which helps flatten out your loop if you've been adding overdubs and come in too strong. However, a flattened sound may not be desired. There are at least two intensity options of "Hard" or "Soft" for the limiter.
Conclusion
The manufactures suggested retail price for the VOX Dynamic Looper Pedal is in the $400+ range, which is a bit steep, but if you shop around, you can find it for around $250. For many musicians, this may still be more expensive than some other looper or multi-effect pedals they would consider purchasing. When you factor in the combined cost of the multi-effects and looper, however, the price tag makes a lot of sense.
Check Current Price
• Amazon: Vox Dynamic Looper (VDL1)
Vox VDL1 Multi-Effects Looper Demo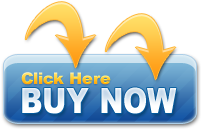 Vox Dynamic Looper Review
Peter
2016-03-12 06:58:09
The VOX VDL1 Looper Multi-Effects Pedal is a powerful combination of both a looper and a multi-effects pedal. This combination allows musicians to not only loop a section of music, but to also add a variety of different sounds and effects such as bass and acoustic guitar simulation, compression, distortion, wah, and others. While not everyone will want or need these built in effects, others will love the convenience of an all-in-one pedal. Check Amazon Price…