Compare Prices:
• Amazon: Pigtronix Infinity Looper
• Newegg: Pigtronix Infinity Looper
Summary
• Pros: Two inputs and outputs work with two loop locations to allow band members to sync loops perfectly. Well-stocked looper without the lag and degradation in tone.
• Cons: A little expensive, doesn't have a dedicated undo/redo switch – unless you shell out again for the additional remote switch.
•Overall: A fantastic looper for live musicians; offering something you can't find anywhere else in a well-executed and sturdy package.
Full Review
Pigtronix didn't pull any punches with the marketing of the Infinity Looper. Promising revolutionary new features for live musicians and a looper which doesn't interfere with your tone, it generated much anticipation from the looping community. Although most guitarists assume these claims are about as reliable as political promises on the run-up to an election, the Infinity might actually be able to back it up. It was finally released in November 2012, and it just might give the bigger manufacturers like Boss and Digitech a run for their money.
Finally, a Looper for Live Bands!
Let me give you a scenario. Your bass player and a guitarist both want use loops in your upcoming live performance. Your drummer hangs his head in shame, seriously considering joining a band that will be less embarrassing to play with on stage, like a Village People tribute act or Nickelback. Historically, it's been hard enough the match time with one looper, never mind two. The problem is that it only takes a split second difference in timing to start a chaotic chain reaction stuffed with off-beats and instruments wailing at each other like an amelodic argument.
Your guitarist comes along with the Pigtronix Infinity, and your drummer perks up. Why? With the Infinity, your guitarist and bass player can both plug into the same looper and sync their loops together. What's more, there are two outputs so they player can use different amps from the same unit. It's like a two player looper. Then your drummer spots an auxiliary output that can be used to place a stage monitor right next to him! He sighs with relief and starts to think this might actually be possible. He might actually be able to hear both loops well enough to play along with them, and he's not going to be stuck trying to make sense of competing beats throughout the gig. Wait, no one else is doing this! Our band is going to be groundbreaking! Well… the Infinity seems to be opening the door at least, and delivering on promises only made by other looper manufacturers.
MIDI sync that Doesn't Suck
The Boss RC-50 Loop Station promised a MIDI sync clock, but a quick internet search will show you that the reality is that the thing didn't work. Sure, a few people may have pulled it off, but the grand majority of people who tried to MIDI sync with the RC-50 ended up throwing their hands up in exasperation and giving up. The Pigtronix Infinity works as a slave device when hooked up to an external MIDI clock, allowing you to start recording or playing, switch loops and stop playback in time with the measures. Likewise, you can stop, start and change preset locations remotely with the MIDI controller.
When would you use this? What excites me is the possibility of blending electronic music with live instruments. I've been an electronic music lover since my first rave in the 80's, and have always dreamed of bringing together live and DJ music. The Pigtronix Infinity makes that dream become a reality. For example, if you're creating loops in a software program like Ableton Live and firing them off with your favorite MIDI controller, the Pigtronix Infinity provides sample-accurate MIDI sync. This means that you could theoretically use Ableton as your drummer and get some bass or guitar riffs perfectly synched up to it. This feature – combined with the parallel signal routing on the Infinity – lets fusion live/electronic bands do things they could never do before.
And It's a Better Looper?
There's so much to get excited about, we've not even discussed the looping abilities of the Pigtronix Infinity. It does everything you would expect from a looper, only better. It has two stereo loops, the length of which are only limited by the size of your SD card. Realistically, you can store hours upon hours worth of loops. You're not going to run out of memory space unless you record everything you play and refuse to delete your creations like some type of sonic hoarder. Even then, you can connect to your computer using the USB port and save to your heart's content. The only thing holding you back is the fact that you're limited to nine save slots (with one being impossible to overwrite – the "blank canvas").
You're basically getting two loopers in one. Along the bottom of the looper, there are three rugged, well-separated metallic footswitches. The middle and right ones control loops one and two (recording, playing and overdubbing), and the bottom left allows you to stop and clear your loops. Each stereo loop allows you to record, start, stop, overdub, undo and redo on it individually, like you've come to expect from your looper except twice over. However, you can only undo and redo your loops (great for erasing mistakes and creating more dynamic compositions) if you attach a separate footswitch.
But does the Pigtronix Infinity offer anything new when it comes to plain old looping? Yup. Check out the Sync Multi control. Historically, and with other loopers, you had to make your first loop your longest loop. If you had other loops to program, you would have to match them to the length of your first loop or make them a precise fraction of the first loop so that you could blend the two together. The Pigtronix Infinity is smarter than that. After you've laid down your first loop, your second loop can be anywhere from 1 to 6 times the length. You can play these loops in unison, or you can fire them off separately with the tap of your foot. This gives you the option of having an intro loop and a chorus loop, making it easier than ever to perform a full composition. You can setup these loops to play sequentially, or you can control which loops plays when with a tap of the pedal. And it all happens seamlessly.
As usual, Pigtronix thought about what musicians really want and built it. There are some minor gripes such the lack of a dedicated undo/redo switch despite the ample space on the pedal and the dearth of preset locations, for example. Actually, since this review was first published, Pigtronix has released the remote switch pictured above, which allows you to control the undo/redo function as long as you're willing to shell out the extra bread. The Infinity is a little expensive too, coming in at just under $500, but for live musicians (especially bands with more than one looper) it's a truly landmark product.
Compare Prices
• Amazon: Pigtronix Infinity Looper
• Newegg: Pigtronix Infinity Looper
Pigtronix Infinity Looper Demo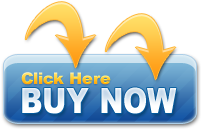 Pigtronix Infinity Looper Review
Peter
2017-04-28 23:47:42
Pigtronix didn't pull any punches with the marketing of the Infinity Looper. Promising revolutionary new features for live musicians and a looper which doesn't interfere with your tone, it generated much anticipation from the looping community. Although most guitarists assume these claims are about as reliable as political promises on the run-up to an election, the Infinity might actually be able to back it up. It was finally released in November 2012, and it just might give the bigger manufacturers like Boss and Digitech a run for their money. Check Amazon Price…