Compare Prices:
• Amazon: Digitech JamMan Stereo
• Newegg: Digitech JamMan Stereo
Summary
• Pros: The Jamman Stereo has all the features of the original JamMan and more! Familiar layout, intuitive controls, and freedom to create! Two extra pedals to switch loops remotely!
• Cons: Some features still require additional footswitch. Can't play multiple loops simultaneously. Footswitches are a bit noisy.
Overall: A great choice for the average looper, packed with features, easy to use, and good as a standalone for bedroom and occasional live use.
Full Review
After amazing success with the original JamMan, Digitech improved upon it and unleashed three brand new loopers: the Jamman Solo, the Jamman Stereo (reviewed here), and the Jamman Delay. The JamMan Stereo is the mid-sized version, the one Goldilocks would have chosen. The question is whether being in the middle really does make it 'juuust right.'
Users of the original JamMan will be right at home with the layout of the Jamman Stereo. There are a couple of extra footswitches, but apart from that, there won't be any teething problems. Even someone who's new to Digitech's Jamman loopers will find the looper fairly intuitive, and could be recording a loop within minutes. It's the same routine, hit "Record/Play/Overdub," lay down a riff-laden backing, tap it again to start playback, then another press to start overdubbing. To stop playback, you simple hit the bottom right pedal, labelled 'Stop/Tempo'. For more info on looping, visit this page.
Lots of Memory
With looping updates always comes increases in memory, and the JamMan Stereo is no exception. The internal memory is now good for a whopping 32 minutes of CD-quality stereo, as well as a slot for an SD card of up to 16GB (good for an incredible 16 hours recording time) and the expected USB connectivity. Memory was barely an issue with the old model, thanks to the USB port, but now the internal capacity is more than adequate in itself, even without a massive SD card.
Accessibility
With all that memory, it'd be rude to not loop like Robert Fripp on speed, wouldn't it? The JamMan Stereo offers a lot of the same functions as it's predecessor, but there has been a lot of tweaking and some new functions have been added. The first evident difference is the four pedals, as opposed to the JamMan's two. This gives you the ability to change loops up or down one slot without having to bend down and turn the dial to the next number. This obviously increases the potential live capabilities of the unit, and may open up some options that you would have previously had to have purchased an additional footswitch for.

The right hand footswitch is still used to tap out the tempo, but there is no longer a button on the upper portion of the pedal that can be used too, foot-tapping is the only option to set your tempo before you start playing. If you don't want to set the tempo, you don't have to; the JamMan Stereo will work it out for you after your first loop.
In addition to tempo, you can also set time signature. Once the feature is activated, the JamMan Stereo's display will show the number "4," representing 4/4 time. The knob beside the display, usually used to select a loop location, will now be used to set the number of beats in a bar. So if you want to play in 7/8, simply set it to "7." This feature allows you to go up to 15 beats per bar.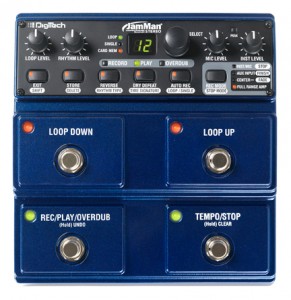 Timing and Quantization
Setting the time signature and tempo prior to recording allows you to make use of the "Auto-Quantize" feature, which automatically fixes your loops so that they are in correct time. This is an invaluable tool for those of us who have less than perfect timing or for anyone who's new to loopers. Instead of completely relying on immaculately timed button-presses, the "Auto-Quantize" allows you to be a little off time, and it will correct your mistakes, and keep you in line with your preset criteria. However, for any looping masters, you can opt out of this added help, and loop "Free-Form," simply by not setting tempo or time signature, the loop will then be timed to your button presses.
A new neat feature is "Time Stretching," which is vague sci-fi speak for the ability to slow down or speed up recorded loops without altering the pitch. In-keeping with the rest of the pedal, this couldn't really be much simpler: when you open one of your recorded loops, the LED beside the "Tempo" footswitch will tap at the existing tempo, and to change it, just tap the "Tempo" pedal at whatever speed you want it to play at. This allows you a certain degree of freedom, whether you need it to facilitate your wild fits of creativity, create an amazing and nigh unplayable solo, or just to play along with a drummer with a 'relaxed' approach to tempo. However these changes may only be implemented when the loop is stopped, unless you reach back into your pocket and pick up an additional footswitch.
Jamming with the Jamman Stereo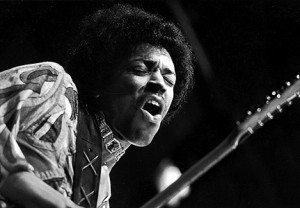 The JamMan Stereo also includes 9 pre-set rhythm tracks, ranging from a simple click track to simple drum beats. These are of course, subject to your tempo and time signature preferences. This click track can be set to any volume, or switched off completely. Also, if you're playing with a band, the rhythm section has an individual output, so you can plug it through an amp and have everyone play to the same click.
With the JamMan Stereo, Digitech have finally come on board with the rest of the looping world and included a "Reverse" function. Granted, most things you reverse will just sound decidedly odd, but sometimes odd is what you're going for, and this function is also useful for creating ambient backdrops for your performances. This function is accessible via a button on the front of the unit, which is all well and good for home use, but for seamless live use you are again required to fork out for the additional footswitch.
In direct comparison with the original JamMan, the JamMan Stereo has the same intuitive layout, a few additional features and some elaborations on existing features (for example, you can now set the pedal to fade out before stopping), but ultimately is a newer version of the same product. As I mentioned earlier, the key difference is in the additional footswitches. On first glance, this may not seem like much of a big deal, but the ability to remotely move up or down one loop brings the pedal along leaps and bounds. This turns the JamMan Stereo into a serious live tool. To play a song, all you have to do is record the different song parts in consecutive loop locations, then, using the "Loop Up/Down" switches you can move between the song parts remotely.
A Few Minor Hangups
There are some features which require purchase of the additional footswitch, the FS3X, which is irritating, but unnecessary if you're happy to stoop over to reverse phrases, and if you don't want to adjust tempo during playback. The third switch on the FS3X is used for an instant 'Undo/Redo', which seems a little redundant, as you'd only have to hold one of the on-board buttons for two seconds to perform the same job. The additional pedal will run you around $50, which isn't too bad, but it would be nice if it wasn't necessary.
On the subject of footswitches, users will also notice that they make a rather loud click when pressed, which has drawn complaints. For example, the clicks may be picked up by vocal mics if they are placed too close to the Jamman Stereo. This may be more of a concern if you are trying to use the unit live rather than as a practice toy.
As we move into the new age of looping, it is a shame that you cannot play multiple loops simultaneously on the JamMan Stereo. It is also interesting to note that for the price of the JamMan Stereo and the additional footswitch, you could also buy the JamMan Delay Looper.
Finally, the Jammanager Software used to download filed from your computer to the Jamman Stereo leaves a lot to be desired. For example, just to load a new track onto the looper, you will need to build a library, then build a Jamlist, transfer your loop from library to Jamlist, then download to the Jamman one track at a time. It's not exactly an intuitive process, and first timers will be referring to the "Help" documentation often, which is only available online and can't be downloaded for easy access.
Conclusion
Overall, for a mid-size looper, the JamMan Stereo is an excellent choice even with it's shortcomings. It is inherently similar to the original JamMan, but has been updated to provide better sound quality, more memory, and some additional features. The unit comes in at around the same price as the original JamMan, so in essence, the JamMan Stereo obsoletes the original JamMan, unless you're a keen bargain-hunter or a traditionalist, that is. All hail the new king.
Compare Prices
• Amazon: Digitech JamMan Stereo
• Newegg: Digitech JamMan Stereo
Digitech JamMan Stereo Demo Video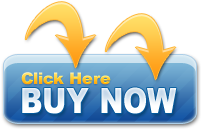 Digitech JamMan Stereo Review
Peter
2017-04-29 00:01:18
After amazing success with the original JamMan, Digitech improved upon it and unleashed three brand new loopers: the Jamman Solo, the Jamman Stereo (reviewed here), and the Jamman Delay. The JamMan Stereo is the mid-sized version, the one Goldilocks would have chosen. The question is whether being in the middle really does make it 'juuust right. Check Amazon Price…