Compare Prices:
• Amazon: Boss RC-3 Loop Station
• Newegg: Boss RC-3 Loop Station
Summary
• Pros: 3 hours of recording, 99 memory slots, stereo I/O, and a compact body.
• Cons: Only 10 built-in drum patterns, some noise complaints, noticeable gap when switching between phrases (UPDATE: This issue was fixed by a firmware update); 16 bit recording.
• Overall: Boss's new compact looper pedal for 2011 packs a huge punch for such a small package. With 3 hours of recording and 99 memory slots, you won't outgrow this pedal anytime soon.
Full Review
The Boss RC-3 Loop Station is a compact looper pedal from Boss released in 2011, and replacing the older Boss RC-2 Loop Station as Boss's top-o-the-line compact looper. The new and improved RC-3 Loop Station is powerfully equipped yet conveniently housed in a compact housing for musicians with an already crowded pedal board.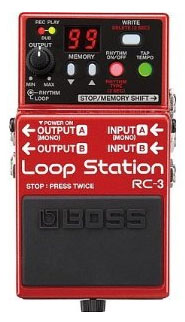 3 Hours of Stereo Recording
First of the improvements over the RC-2 Loop Station is that the RC-3 Loop Station gives musicians up to 3 hours of stereo recording time, as opposed to the RC-2, which only permitted up to 16 minutes of mono recording. That's a heck of an improvement! Now you can load hours of your favorite backing tracks into 99 different slots. This allows you to jam to your heart's content without getting bored, and prevents you from having to stop and load new jam tracks over and over again – just keep the creativity flowing. By the way, the Boss RC-3 is USB 2.0 compatible for quick loading.
Pre-Set Drum Tracks
One drawback to the Boss RC-3 Loop Station is that it only provides 10 drum tracks. If you're the kind of musician who wants a large selection of drum beats for spontaneous inspiration, this may not be the pedal for you. This pedal is better suited to musicians who want to play along with jam tracks. Keep in mind that you can load pre-recorded jam tracks with your own drum beats so, with a little effort, the 10 preset drum tracks won't necessarily stop you from getting the most out of this little pedal. The ten preset rhythms are in a variety of styles, including Rock, Pop, Funk, Shuffle, R&B, and Latin.
Inputs and Outputs
Guitarists who want to incorporate external stereo effects devices will be excited about the true stereo I/O. This is a big improvement over the RC-2 Loop Station, and let's Boss compete with Digitech's JamMan Stereo. Keep in mind that this pedal does add a bit of noise, so if you're a real audio purist, you might want to spend a bit more money for a cleaner overall sound. If you're just practicing at home, a little noise isn't the worst thing, and it's not all that noticeable.
When using the RC-3 Loop Station for recording, there are two options. You can choose the Auto Recording feature, which starts the recording the moment you begin playing your guitar, or as soon as you start a connected audio player like an external drum machine or CD player. Alternatively, Count-In mode gives you one-bar of rhythm before recording starts.  Like most looper pedals, you can Undo/Redo as you go.
A dedicated knob lets you adjust the volume of the rhythm, and you can set the tempo incrementally or via tap tempo. You can also specify the time signature. When you save a phrase, the rhythm type and time signature will also be saved. In addition to recording your guitar or bass performances and turning them into playable loops, you can also record other external stereo audio sources via the RC-3's AUX IN. If you have an external drum machine, you can make new loops on the fly, or grab loops from your MP3 tracks and start jamming over them.
Beware that, as with the Boss RC-30 Loop Station, there is a noticeable 1/4 second gap when switching between phrases (UPDATE: This issue has been fixed by Boss by a firmware update). While this may not bother most bedroom musicians, it's certainly not suited for studio recording. Ironically, this was not a problem with Boss's older RC-2 Loop Station and RC-20XL Loop Station. The Boss RC-300 Loop Station didn't seem to develop this problem, but is significantly larger and more expensive than the RC-3.
Conclusion
The RC-3 Loop Station is Boss's most compact looper in the RC-3x series, which also includes the larger RC-30 Loop Station and the massive RC-300 Loop Station. Overall, the Boss RC-3 Loop Station improves Boss's compact looping pedal technology by leaps and bounds, and is a solid option to compete with Digitech's rival compact pedal, the JamMan Solo.
Compare Prices
• Amazon: Boss RC-3 Loop Station
• Newegg: Boss RC-3 Loop Station
Boss RC-3 Loop Station Demo Video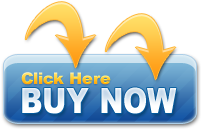 Boss RC-3 Loop Station Review
Peter
2017-04-28 23:55:35
The Boss RC-3 Loop Station is the new compact looper pedal from Boss for 2011, replacing the older Boss RC-2 Loop Station as Boss's top-o-the-line compact looper. The new and improved RC-3 is powerfully equipped yet conveniently housed in a compact pedal for musician's with an already crowded pedal board. Check Amazon Price…