• Amazon: Vox Lil' Looper
Summary
• Pros: The VOX Lil' Looper is a dual-pedal looper with multi-effects that are not available in similar compact loopers.
• Cons: A lot of plastic and the price is on the higher side compared to other compact loopers.
• Overall: The VOX Lil' Looper is an easy-to-use looper and multi-effects pedal. It has many of the same features as its big brother the Vox VDL1 Dynamic Looper, but at a fraction of the cost and size.
Full Review
Everyone's seen a guitarist play a solo and thought to themselves, surely someone else is playing along with them. There's no way all of those notes are coming from one musician. Thanks to the introduction of looping technology, musicians are capable of playing a single phrase of music, having it loop a couple of times, and each time build on the previous phrase.
Previously, looped phrases were prerecorded or found only in studio recordings, but with the advent of looper pedals, musicians now frequently use looping in live shows. Vox's entry into the looper market in 2012 is a welcome change from the ongoing battle between Boss and Digitech. The Vox Looper steps in a different direction by dispensing with unneeded hours of recording time, keeping their loops at a maximum of 90 seconds, and instead building multi-effects options into their new loopers. The Vox Lil' Looper allows you to continuously loop a piece of music, while adding variations in the sound using different effects that would otherwise have to be purchased as separate effects pedals. The Vox Lil' Looper is one of the most compact loopers to offer this type of technology, which is great for when you are travelling light or don't have a lot of space.
Looper Functions
Another feature which sets the VOX Lil' Looper apart from other compact looper pedals, is its overdubbing features. This feature uses what is known as recording through sound-on-sound capability, and allows a musician the ability to record countless layers of music while maintaining the original sound quality of each layer. For all the perfectionists out there, the Vox Looper also allows your to easily "Undo" the layer you just added, if you change your mind or made a mistake. The reverse is also the case. If you decided you didn't want to delete the layer after all, you can use the "Redo" feature to add it back into the phrase.
Timing and Quantization
The Vox Looper also offers the power of Loop Quantize, which solves the problem of making sure your phrases are perfectly on beat. The Loop Quantize feature helps musicians to take independent phrases and to loop them, so they're automatically on beat. By synchronizing these phrases so they're set at the same tempo, you won't have to continually record your phrases over and over if they happen to be slightly different tempos.
Built-in Multi-Effects Processor
If you want an all-in-one looper pedal and multi-effects processor, the Vox Looper is a great option. Instead of having to carry multiple pedals, the VOX Lil' Looper gives you 12 effects options. It includes 4 pedal effects, 4 simulation effects, and 4 modulation effects.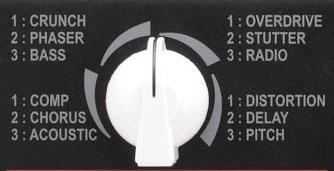 Pedal effects include: Comp, Distortion, Crunch, and Overdrive. Simulation effects include: acoustic, Pitch, Bass, and Radio. Modulation effects include: Chorus, Stutter, Phaser, and Mod Delay. Like all VOX effects pedals, the Lil' Looper offers only the best effects available.
Unlike the full-sized looper pedals, the Vox Looper compacts everything into a small powerhouse package. This makes it an ideal pedal for carrying along from one gig to another. Additionally, the Lil' Looper offers you the option to use either an AC power adapter or battery power with 6 AA batteries. This helps to reduce the number of power cords needed, but unfortunately, it also means having to change out batteries regularly and to remember to always have a backup supply on hand.
While the size of the Vox Looper makes it ideal for transportation, its other features make it ideal for practicing at home. For instance, there's a built in metronome that helps you stay in time and become familiar with the rhythm needed for a particular piece of music. The metronome can also be used with the built-in headphone output feature, so you can hear the metronome without the sound going out through your Main Out.
Because you can easily switch from the guitar to the mic input, the Vox Looper is also beneficial for any mic'd musician, including a vocalist. Many of the Vox Looper's effects are fun to experiment with when you mic different instruments and/or vocals through the looper. This allows a variety of musicians to use the looping and effects available with the VOX Lil' Looper. For inspiration of what some people do with loopers and effects, check out the artist DubFX.
Optional Extra Footswitches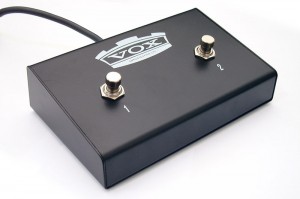 One of the optional features available on the VOX Lil' Looper is the VFS2 footswitch, which is specifically designed for use with Vox loopers like the Lil' looper and the larger Dynamic Looper. With the VOX Lil' Looper, the VFS2 footswitch can be used to turn effects on or off, control loops, and even erase phrases. It essentially allows you to have completely hands-free control of VOX Looper and its features.
Conclusion
The manufactures suggested retail price for the VOX Lil' Looper is about $219. If you shop around, you can find this pedal for around $160 though. Even at the reduced price, there are other looper and effects pedals which cost less. With all the built-in effects you get with the Vox Looper, however, the VOX Lil' Looper is a pretty good option for musicians who like to travel light, and who don't want to collect or carry individual effects pedals along with their looper.
Check Prices
• Amazon: Vox Lil' Looper
Vox Lil' Looper Demo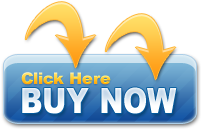 Vox Lil' Looper Review
Peter
2016-03-12 06:56:39
Vox's entry into the looper market in 2012 is a welcome change from the ongoing battle between Boss and Digitech. The Vox Looper steps in a different direction by dispensing with unneeded hours of recording time, keeping their loops at a maximum of 90 seconds, and instead building multi-effects options into their new loopers. The Vox Lil' Looper allows you to continuously loop a piece of music, while adding variations in the sound using different effects that would otherwise have to be purchased as separate effects pedals. Check Amazon Price…