Thank you for your first comment!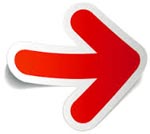 It's people like you who make this web site even more valuable. I started this web site because I wanted to buy a looper pedal and could not find any comprehensive looper pedal reviews online. Since then, I've been overwhelmed by the positive response from other guitarists. The response has encouraged me to continue growing the knowledge base within these pages and learn more about looper pedals than I ever thought I would!
If you don't mind, I would like to keep in touch through my newsletter. You can sign up over on the right hand side of the page. As a thank you to my readers, I give away all of my demo looper pedals to my newsletter subscribers, and will let you know when I publish a new review or article.
Best regards,
Peter Prestley