Compare Prices:
• Amazon: Nu-X Loop Core
• Newegg: NUX Loop Core
Summary
• Pros: Built-in drum machine, tap tempo, stereo ins/outs.
• Cons: No bpm display for tempo; double-tap to stop; 16 bit recording.
•Overall:  A quality Boss RC-3 clone. Save some money.
Full Review
The Nu-X Loop Core is essentially a less expensive clone of the Boss RC-3 Loop Station. The question is, is it just as good as the Boss RC-3 or should you spend the extra bucks? In a nutshell, I think the Nu-X Loop Core is every bit as good as the Boss RC-3. The only reservation I might have is when it comes to quality control in manufacturing and customer support, but I'm just speculating. Honestly, the Loop Core is pretty great. You'll notice the solid metal body construction, except for the battery compartment which is plastic. Like the Boss RC-3, it has all the essentials that I look for in a looper including a built-in selection of drum patterns, the ability to store multiple phrases, USB connectivity, stereo ins/outs, and the option to add external footswitches.
Looping
The Nu-X Loop Core functions as you would expect. Although there are several buttons on the control panel, looping is essentially controlled through the single footswitch. To begin recording a loop, you simply tap the footswitch. To end recording and start playback, you tap the footswitch again. If you want to add overdubs to your loop, you tap the footswitch once again. Undo/Redo of your last overdub is accomplished by holding down the footswitch for a couple seconds. If you want to stop the loop, you double-tap the footswitch. If you want to stop and clear the loop, you have to tap and hold the footswitch down. If you have already stopped the loop without clearing, you can clear the loop by holding down the footswitch for a few seconds, but the loop will start playing for a second first. This is common in all single switch loopers, however.
Saving Loops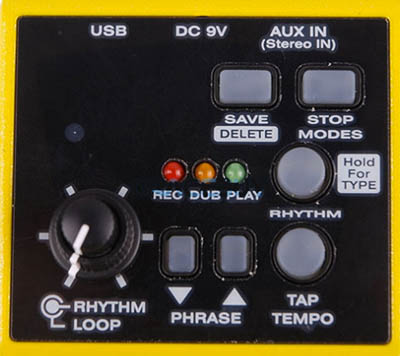 The Loop Core will save up to 99 loops, or up to 6 hours, which is much more than enough. Honestly, I prefer to just play and record loops live and don't tend to save them. But if you have a whole set pre-planned, it could be quite useful to have a few set loops saved. To save a loop, you just record it, then press the save button. The display screen will blink the number of the slot currently selected. A dot in the bottom right-hand corner means there is already a loop stored in that slot, in which case you can delete it or use the up/down buttons to select another slot. Once you have selected a slot, you just press save again. This saves your loop and the drum pattern, if one was selected.
Even though it's a "clone" and all, I didn't expect the Loop Core to be as feature-packed as it is. This may be my own personal bias. In any event, I was quite impressed that the Loop Core has features such as auto-detect. In this mode, you don't have to tap the footswitch to begin recording the loop, the Loop Core simply detects when you start playing and starts recording. The Loop Core even has 3 stop modes, including instant stop, finish the loop stop, and fade out.
Once you have created a loop that you like, you can store up to 99 loops for later use. You can also copy existing loops into other memory locations.
Drum Patterns
There are 40 drum patterns to play along with on the Loop Core. To select them, you just hold down the "Rhythm" button, then use the up/down buttons to scroll through the patterns. As I mentioned in my review of the Boss RC-3, there are built in drum patterns, but it ain't Lars Ulrich backing you up. It's more like a one-armed drummer keeping time. I still really like having the built in drum-patterns because it helps you practice your timing, and is quicker to access than booting up some beats in GarageBand, Ableton Live, or some other computer software. By the way, the Boss RC-3 only has 10 drum patterns, so the Loop Core comes out ahead in this regard. Personally, I only use 3 or 4 of the more simple patterns anyway, so its not all that important to me either way.
The volume knob has an inside and outside ring so that you can control the volume of the drum patterns separately from the loop volume, which is nice!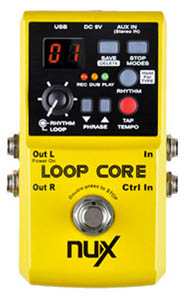 Some Issues
In terms of negatives, the Nu-X Loop Core has really the same issues as the Boss RC-3 Loop Station. For starters, we're talking 16-bit audio recording at 44.1 kHz frequency. This was up to par in 2011 when the Boss RC-3 was released, and was touted as "CD Quality." More recently, however, loopers like the TC Electronic Ditto and Ditto X2, and the Pigtronix Infinity have stepped up to 24-bit recording at 48 kHz. For practicing at home, this is not much of an issue, unless you are an audiophile. The difference is subtle, but noticeable.
A second issue is that, although you can use the tap tempo button to set the tempo of the built-in metronome and drum machine, there is no way to set the bpm using the up/down buttons. This seems like a missed opportunity, especially since there is a small screen that displays numbers and could easily display the bpm. This can become an issue when you are recording different phrases to be played together. For example, if you record a loop at a certain tempo, then move up a memory slot, the tempo is lost so that you cannot match it. Also, there is no bpm setting, so you cannot match it that way. The only solution is to copy the existing loop into a new memory location, then delete it. This is a little cumbersome if you are trying to use the pedal live, though you could potentially have your phrases pre-recorded.
Third, like the Boss RC-3, this is a compact pedal with only a single footswitch. This means that to stop the loop, you have to double tap to stop, which can be less precise in live situations than a looper pedal that has more than one footswitch like the TC Electronic Ditto X2. Of course, this can be remedied by purchasing the extra external footswitches, but then you are spending a little more money.
A bit of good news is that the early problems with the Boss RC-3 are already fixed in the Loop Core. When the Boss RC-3 was first released, there was a noticeable silent gap that appeared when switching between phrases. Boss eventually fixed this issue with a firmware update. Similarly, there is no gap when switching between phrases with the Nu-X Loop Core.
Conclusion
Despite a few complaints, I really like the Nu-X Loop Core. Like the Boss RC-3, it has all the essentials I like to have in a looper pedal, such as built-in drum patterns, the ability to switch between phrases for rhythm and chorus sections, etc. This is a fantastic pedal for jamming out at home or sketching out ideas.
Compare Prices
• Amazon: Nu-X Loop Core
• Newegg: NUX Loop Core
Nu-X Loop Core Demo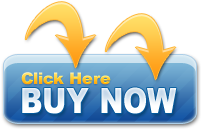 Nu-X Loop Core Review
Peter
2017-04-29 00:43:48
The Nu-X Loop Core is a clone of the Boss RC-3 Loop Station, and is basically just as good. The only reservation I might have is when it comes to quality control in manufacturing and customer support, but I'm just speculating. Honestly, the Loop Core is pretty great. You'll notice the solid metal body construction, except for the battery compartment which is plastic. Like the Boss RC-3, it has all the essentials that I look for in a looper including a built-in selection of drum patterns, the ability to store multiple phrases, USB connectivity, stereo ins/outs, and the option to add external footswitches. Check Amazon Price…