Compare Prices:
• Amazon: Line 6 JM4 Looper
• Amazon: Line 6 JM4 Looper
Summary
• Pros: Has an extensive library of live recorded backing tracks to jam along with, as well as easy-to-use looping and the functionality of an effects pedal.
• Cons: Doesn't have a great sound, and only simplistic looping functions compared to other loopers on the market.
• Overall: A good option if you're looking for more of a jamming companion, but if you are serious about looping, then it may be worth checking out a more advanced pedal.
Full Review
The time has come for us to loop again. Plug in your guitar, crank yourself out a backing track, and then let loose with an over-the-top solo, crowned with a decedent look of smug satisfaction. Looping truly brings out the musician in you, perhaps because looping is so intrinsically linked to music. Repeating sections stick in your mind, and as you soon remember the part, you feel more comfortable with the song, and ultimately may feel like joining in and engaging with it. In this sense, looping parts, or at least repeated parts, are an integral part of music itself.
So there's no wonder that such a furore has been created over devices specifically designed for looping. In a simplistic way, they allow you to create songs, because of the basic musical rule that repetition works. Of course, what makes loopers great is the ability to take that basic, repeating part, the bare skeleton of music, and allow you to flesh it out however you please. For more info on looping, click here.
Line-6, whose amps are favoured by such guitarists as James Hetfield, Mick Thomson and Tony Iommi, present us with their prized looping machine, the JM4. Offering an onboard 24-minutes recording time, with the possibility of increasing this with an up to 2GB SD card, the JM4 could give you around six and a half hours of recorded jamming. Not a paltry amount, I'm sure you'd agree. And even if you don't, you can move the files from the SD card onto your computer, which makes the only limit the size of your hard drive.
The JM4 has a good set-up for basic looping, the four footswitches providing everything you really need. The left pedal is to record or overdub, middle left is play or stop, middle right is to undo, which can be held to clear the loop, and the far right is the mode pedal, which is use to change the operations performed by the other pedals. Getting looping out of the box shouldn't be too difficult, all you need to do is tap the record button and let her rip, tap the pedal when you want your first section to loop, and then you're free to jam over it and overdub to your heart's content.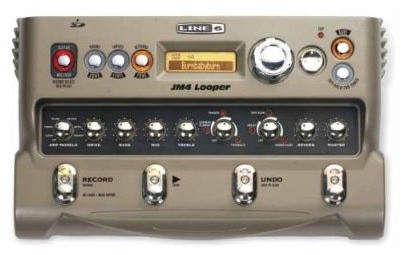 Therein lies the basis of the looper, but the JM4 is certainly not just a looper. For one, it has built in guitar sounds, and serves as a basic effects pedal as well. You have a typical Line 6 choice of 'Amp Models' (Clean, Blues, Twang, Crunch, Metal and Insane), which can then be further altered with the standard amp knobs. You have a dial for Bass, Mid, Treble, Drive, Reverb, and then a couple dedicated to effects. The first of these allows you to choose between Chorus/Flanger, Phaser and Tremolo, and the other Delay, Tape Echo and Sweep Echo. Each of these can be set at varying levels (each occupying a circumferential third of their dial), and the delay and echo times can be set using the tap button located on the upper half of the unit. These effects make it possible for you to be enthralled for hours with just this tiny box, your guitar and lead, and a pair of headphones. It's literally a portable jamming unit.
The JM4 can't just stop there though, oh no. There are also a collection of 71 songs and 86 drum patterns for you to play along to. Much more than just MIDI trash, these were actually recorded live by real musicians, and have been forged into a seamless loop, so perfect that you may not even realise it has restarted. There is a wide choice of song styles, and the sound quality is phenomenal, and even as a standalone feature, the library of pre-set jam fodder is a great thing to have. Things like this are vital if you aren't too proficient at creating your own backing, or likewise, if you are lazy (certainly not a bad thing), and would rather just kick back and play along to the canned tunes.
Along with this, you can also adjust the key of the tracks you load up, as well as the tempo they will be played at. This gives you a pretty supreme dominion over the playback of these tracks, and having so many to choose from means that this feature alone could have you entertained for hours, all the while improving your playing, and developing your ear.
Unfortunately, the JM4's dirty little secret is the sound quality. Say you get your new toy home for the first time, plug in and switch the 'Amp Model' dial to any effect you fancy, for example 'Insane'. After some fumbling around with controls, and ensuring that everything is ready to go, imagine your disappointment when, as your triumphant and powerful hand comes crashing down across the strings, your amp just lets out a nauseatingly over-fuzzed and borderline cheesy version of what you had envisioned.
Line 6 were doing so well too! The JM4 has great features, the amazing idea of jamming to tracks that were recorded live, by real musicians, and a great, user-friendly interface, but unfortunately, it all counts for very little if no-one likes the sound they can get out of the thing. Obviously the area is open to debate, and in reality I can't discount the product solely on the basis on such a subjective thing as tone, but there were a lot of people I found online who had the same complaints. The only real solution to the problem is to give it a listen yourself, and I'll include some links for that purpose at the end.
Personally, I like the 'Insane' setting, which is a ridiculous metal sound, but that suits me just because of my fleeting, tongue-in-cheek interest in metal. It gives you some good (If you're Zakk Wylde) pinched harmonic sounds, and the heavy distortion is what you're looking for really, but as I say, it's all subjective. Even with this, and the delay effect, which I quite enjoy, I completely agree with the dissenter's opinion in some ways, in that there is too much fuzz, and the delay effect can easily sound messy.
The only other key problem with the JM4 is that it is so much more than just a looper. Of course, said with a different modifier this would sound like praise. Being more than just a looper seems like a good thing, you buy a looper and get pre-recorded backing tracks and an effects pedal as well.  The problem is, that while Line 6 were busy trying to sort out these other aspects, they allowed it to fall into banality when it comes to looping. Boss's RC-50, for example, will play multiple loops at the same time, each with multiple overdubs, or just switch between them one by one with any of three footswitches. It also fixes your timing if you're a little off. This is looping technology. The JM4 fails to move forward in this way, and even though there are extra features, I think this dooms the pedal into the realms of mediocrity in looping circles (Sorry, I really couldn't resist).
So, the Line 6 JM4 is fraught with sound troubles, and is more of an all-rounder than a dedicated looper (Again, sorry), but when it comes down to it, you could still spend hours playing with it. Even if you happen to hate the sound, and even if you're a hardcore looper wanting more technology, in some shy, bored moment, you'd look over at your guitar, sat beside your much-regretted purchase. With nothing to do, I would have trouble believing that you'd be able to resist picking up your guitar and jamming along to some of the backing tracks. Or enjoy looping, in simple form. It may not be perfect, but it's reasonably priced, powerful, and good fun to play around with.
Compare Prices:
• Amazon: Line 6 JM4 Looper
• Amazon: Line 6 JM4 Looper
Line 6 JM4 Demo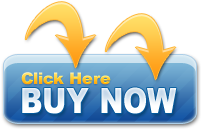 Line 6 JM4 Review
Peter
2017-04-28 23:59:47
Line-6, whose amps are favoured by such guitarists as James Hetfield, Mick Thomson and Tony Iommi, present us with their prized looping machine, the JM4. Offering an onboard 24-minutes recording time, with the possibility of increasing this with an up to 2GB SD card, the JM4 could give you around six and a half hours of recorded jamming. Check Amazon Price…