Compare Prices:
• Amazon: Hotone Wally Looper
• Newegg: Hotone Wally Looper
Summary
• Pros: Tiny! Separate input and output volumes, more recording time than the Ditto.
• Cons: Double-tap to stop; no battery option; sensitive to noise; quality-control problems with units manufactured in 2014 (see comments below).
• Overall: The Wally Looper competes with the the TC Electronic Ditto for simple looping functionality and high quality sound, but at 1/3 the size!
Full Review
I didn't even know there was a category of micro pedals until I discovered the Wally Looper by Hotone. It makes sense. Why are most pedals so much larger when all other technology trends towards smaller and more powerful? Laptops and cellphones have all gotten smaller, but effects pedals seem to have been the same size since the 60s. The Wally Looper has all the power of much larger loopers, but packed into a body reminiscent of a matchbox car (74mm x 44mm x 44mm). It even has the quality metal construction of an old matchbox car to boot. Obviously, if you're traveling with pedals, the small size and bulletproof construction is a huge advantage.
Who Is It For?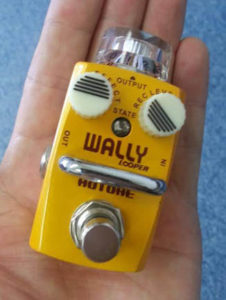 The Wally Looper seems to be aimed at musicians who want a looper that just loops, and not much more. For years, it seemed that all the major looper manufacturers were competing to pack more and more features into their loopers, like backing tracks, metronome and drum beats, quantization, on-board effects, and unnecessarily long recording times. The problem was that these units get pretty difficult to use out of the box, and a good percentage of musicians have no need for that many bells and whistles. TC Electronic was one of the first manufacturers to bring things back to basics with their Ditto Looper, and the feedback has been almost all positive. The Wally Looper joins the category of loopers aimed at just looping, without the extra baggage, and does it in style!
Recording Time
The Wally Looper can record up to a 15-minute loop, with as many overdubs as you want. Significantly, the Ditto and Ditto X2 only allow you to record up to a 5 minute loop. Then again, loopers like the Digitech Jamman XT allow you to record up to 35 minutes in stereo. Do you need a 35-minute loop? Do you need more than a 5-minute loop? My guess is that 90% of people using a looper pedal record no more than 12 bars, so lengthy loop times aren't as much of a selling point as manufacturers make it out to be.
How it Works
To record, just tap the footswitch once. To play your loop, simply tap the footswitch again. Subsequently tapping the footswitch will record overdubs on top of your loop, making it more layered and complex. There is undo/redo functionality for the last recording by holding the footswitch down. To stop the loop, you have to quickly double-tap the footswitch. You can clear your loop after stopping it by then holding down the footswitch.
What's nice about the Wally Looper is that, unlike many other pedals (such as the Ditto), the Wally lets you control both the input and output volume. For example, if you are playing a previously recorded loop and want to turn the volume up or down, use the big knob on the front end of the pedal. If you want to control your input volume for an overdub, just adjust the recording level knob on the top-right.
On the top left of the pedal, there is also a knob called "Effect" which adjusts the loop speed. It's pretty fun to play with, but like most built-in effects on looper pedals, I never really end up using it.
Any Negatives?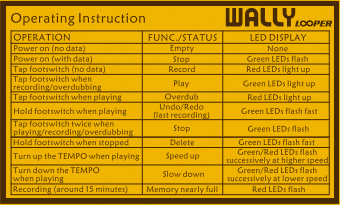 With such a tiny looper, some of the funtionality is less than intuitive. For example, the process of clearing loops is a little hard to figure out at first because holding the footswitch down acts as the undo/redo before you double-tap to stop, but also acts to clear the loop after you have double-tapped to stop. After playing with the looper for a while, I had to go back to the Operating Instructions to figure this out. Furthermore, if you double-tap to stop, then take your foot off the pedal, then tap again and hold it down to clear the loop, you get a second of loop playback before the loop clears. Fortunately, you can clear the loop without the second of playback if you double-tap and hold on the second tap. All of this takes a little practice.
A related problem is that you have to double-tap to stop the loop, which can make timing a little tricky. In fact, adding a dedicated stop footswitch seems to be the primary reason that TC Electronic issued the Ditto X2 a year after releasing Ditto.
I did notice that the pedal added a barely perceptible hiss to my overall tone. Nevertheless, the sound quality of the Wally Looper is 44.1kHz, which is on par with the likes of all the much larger and more expensive loopers by manufacturers like Boss and Digitech. It's not quite as good as the Ditto, Ditto X2, or Pigtronix Infinity which record at 48 kHz, but it still sounds pretty darn great, especially given that its all packed into such a tiny package. The Wally Looper also features digital buffered bypass circuitry.
Some might also complain about the lack of a battery compartment, but that's just another trade-off for the small size. Personally, I plug all my pedals into a Voodoo Lab Pedal Power 2, so its a non-issue for me.
Finally, there seemed to be some quality control issues in the way these devices are manufactured in 2014. My demo pedal worked great, though some users have experienced extremely loud noises coming from the pedal. As of 2015, however, Hotone Audio claims to have resolved the problem.
Conclusion
The Wally Looper is almost too cool not to own. I love the tiny size and it always sparks a ton of conversation. Honestly, I unplugged my Boss RC-50 Loop Station and Ditto X2 to test out the Wally Looper, and left the Wally on my board for months. It's perfect for daily noodling, etc. Of course, you may want something with more features if you're really into looping, or something with a bit higher sound quality for recording and/or live situations. Still, the Wally will be perfect for a lot of guitarists just looking for a space-saving basic looper for practicing at home.
Compare Prices
• Amazon: Hotone Wally Looper
• Newegg: Hotone Wally Looper
Hotone Wally Looper Demo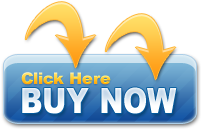 Hotone Wally Looper Review
Peter
2017-04-29 00:40:40
I didn't even know there was a category of micro pedals until I discovered the Wally Looper by Hotone. It makes sense. Why are most pedals so much larger when all other technology trends towards smaller and more powerful? Laptops and cellphones have all gotten smaller, but effects pedals seem to have been the same size since the 60s. The Wally Looper has all the power of much larger loopers, but packed into a body that's reminiscent of a matchbox car (74mm x 44mm x 44mm). It even has the quality metal construction of an old matchbox car to boot. Obviously, if you're traveling with pedals, the small size and bulletproof construction is a huge advantage. Check Amazon Price…