Compare Prices:
• Amazon: Electro-Harmonix 22500 Dual Stereo Looper
• Newegg: Electro-Harmonix 22500 Dual Stereo Looper
Summary
• Pros: The Electro-Harmonix 22500 looper has dual stereo loops that can be played in parallel or sequentially, and a mic input.
• Cons: No MIDI sync for external drum machines; large footprint.
• Overall: The Electro-Harmonix 22500 looper has everything you need in a looper pedal, so long as you don't care about MIDI sync and don't mind a slightly larger footprint.
Full Review
Electro-Harmonix announced its new 22500 dual stereo looper at the NAMM Summer 2015 trade show, and seems to be just what the doctor ordered. As the publisher of this web site, I get a ton of questions from people looking for a looper pedal that can record both guitar and mic input, that has at least two independent loops that can be played both in parallel or sequentially, and with sound quality that's good enough for recording and/or live performances. For some reason, most of the pedals on the market today simply don't cut it, although they may have some of these features and be suitable for certain uses. But is the 22500 the pedal we've all been waiting for? For many musicians, the answer is a resounding yes.
Putting the 22500 Looper into Context
Let's begin by putting the Electro-Harmonix 22500 looper into context. Five to ten years ago, pedal manufacturers were racing to pack looper pedals with features. For example, you had the gargantuan Boss RC-50 Loop Station (predecessor to the RC-300), which was a massive pedal with three independent loops, 99 memory slots, built in drum patterns and backing tracks, MIDI sync, and more… For many guitarists, these huge pedals with all their features were simply too complicated to use, too big to lug around, and too expensive.
TC Electronic changed the game with its Ditto Looper, which was the exact opposite of what Boss and Digitech were doing at the time. The Ditto was simply a one-switch, one-loop, looper with amazing sound quality and a tiny footprint. And people loved it! In fact, it was so successful, that many other manufacturers followed suit and began producing stripped down loopers that basically just recorded one high quality loop so that a guitarist could lay down a backing track, add a few overdubs, and solo over it to his or her heart's content.
Despite the success of stripped-down, simple-to-use, looper pedals, the pendulum may have swung too far in the direction of simplicity. Many guitarists found themselves wanting more features, but with the same improved sound quality and ease-of-use that attracted people to pedals like the Ditto. With the Electro-Harmonix 22500 looper, we are seeing a return to feature-rich looper pedals with improvements in sound quality over the older, feature-rich loopers. In my opinion, it's a good thing.
Electro-Harmonix 22500 Looper Features
• Dual stereo loops (2 uncompressed audio tracks)
• Sequential Looping for Verse/Chorus Switching.
• 100 loop banks
• SDHC card slot supports 4GB-32GB cards (8GB card supplies up to 12 hours of recording)
• 16 drum patterns
• Quantize or free form looping
• Octave switch halves or doubles loop speed
• Tap tempo or tempo shift without changing pitch
• Auto trigger function that starts recording when you start playing
• Mic input with phantom power
• Reverse function
• USB port for backup/restore to Mac or PC
• Optional bank up/down foot controller
Electro-Harmonix 225500 Looper Photos
Loop Modes on the 22500 Looper
The Electro-Harmonix 22500 looper has four loop modes which are set using the Mode Knob. You can adjust the following settings: Loop Lock/Freeform, Quantize, Parallel/Sequential, and 1-Shot. These modes can also interact with each other. Unfortunately, adjusting these modes is far less than intuitive and requires you too read the manual, so don't think you can just plug in your guitar and go nuts. Undoubtedly, this is where many guitarists may throw up their hands, though its not to difficult to learn how to adjust the settings with a few minutes of reading.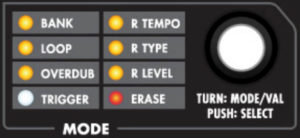 The Loop Mode Knob allows you to manage all of the settings for the 22500, and here we are discussing the various Loop Settings. Once you are into the Loop Menu, the digital display on the 22500 will show four numbers and/or letters. Adjusting these letters and numbers is what puts the pedal into its different modes.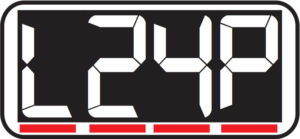 By adjusting the Loop Lock/Freeform mode, you can choose whether or not your loops will be set to equal lengths, or even multiples of equal lengths. You accomplish this by setting the first digit in the Loop menu to either an "L" for Loop Lock Mode, or "F" for Freeform mode.
When set to Loop Lock, Loop B's length will automatically be set to be equal to Loop A. To use this setting, you would first record a loop into the Loop A slot, and then Loop B will automatically be set to be the same length as loop A. This is useful so that your loops stay perfectly synched when played. Furthermore, you can adjust the Loop Lock mode so that Loop B is .5x, 1x, 2x, or up to 9x the length of Loop A. To change this setting, you adjust the second digit in the display screen when the first digit is an "L" for Loop Lock mode. So, for example, if the first two digits are "L2" (as shown in the picture above), the pedal is in Loop Lock mode and Loop 2 is set to be exactly twice the length of Loop A.
Alternatively, you can set the pedal to Freeform mode so that the loop lengths of Loop A and Loop B will be totally independent of each other. To do this, you adjust the first digit in the loop mode screen to be an "F" instead of an "L." Adjusting these settings probably sounds more complicated than it is, and you'll probably be fine setting things up once if you're averse to reading the manual. The nice thing is that this is a looper pedal that you can explore and experiment with as you get more comfortable using it.
In the quantize settings (adjusted by changing the 3rd digit in the loop mode screen), you can set the looper to quantize loops to exact bar lengths, synchronized to the 22500's Rhythm. If you're unfamiliar with quantization, it's basically just a way of snapping your loop lengths to exact lengths. This is really useful when playing with 2 or more loops because if the loops are not equal lengths, they can obviously get progressively out of synch and create what is known in the DJ world as a "train wreck." You definitely don't want that, so the quantize feature is extremely useful unless you have near perfect timing or you're just recording 1-shots (described below) where slight timing issues aren't so catastrophic.
By adjusting the Parallel/Sequential mode, you can decide whether the two loops will be played simultaneously or sequentially. For example, if you are recording guitar into both loops, you may want to record one loop for the chorus and a different loop for the verse. In this setting, when you tap the Loop B footswitch it turns off Loop A and plays Loop B. You can then tap the Loop A footswitch to turn off Loop B and play Loop A. Alternatively, you can set the loops to play in parallel, allowing Loops A and B to play at the same time. For example, you may record guitar into Loop A and your voice into Loop B. You can then turn either loop on or off by tapping the appropriate footswitch.
Lastly, in 1-Shot mode, the loop audio is played one time through and then stops. Your loops will not continue looping in this setting.
No MIDI Sync
Noticeably missing on the Electro-Harmonix 22500 looper is MIDI sync capabilities. For many guitarists, this isn't really a deal breaker considering all you get packed into the 22500 already. Still, some musicians, including myself, like creating their own drum loops and it would be nice to sync this pedal up. So why didn't Electro-Harmonix include MIDI sync and make this the ultimate looper? My guess is that they didn't want to make the much larger Electro-Harmonix 45000 obsolete just yet, and perhaps wanted to keep the pedal at a lower price point than, for example, the Pigtronix Infinity which does have MIDI sync. So, if you aren't experimenting with making your own drum loops, the 22500 is pretty hard to beat.
Compare Prices:
• Amazon: Electro-Harmonix 22500 Dual Stereo Looper
• Newegg: Electro-Harmonix 22500 Dual Stereo Looper
Electro-Harmonix 22500 Looper Demo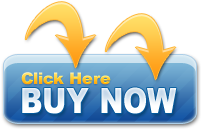 Electro-Harmonix 22500 Looper Review
Peter
2017-04-28 23:31:15
The Electro-Harmonix 22500 dual stereo looper was announced at NAMM 2015 and seems to be the pedal many people have been requesting. For example, it has two stereo loops that can be played either in parallel or sequentially for verse/chorus switching. Plus it has a mic input with phantom power and built in drum patters. These features alone take it to the top of many guitarists wish lists. It has just enough features to do about everything you could want in a looper pedal, without becoming a monstrosity on your pedal board. Check Amazon Price…