Compare Prices:
• Amazon: Ditto Mic Looper
• Newegg: Ditto Mic Looper
Summary
• Pros: The Ditto Mic looper is a simple, easy-to-use and well presented looper with excellent sound quality and all the core features you need.
• Cons: No storage spaces to store your loops and generally lacking in features. You can get a lot more if you sacrifice some simplicity.
• Overall: Fantastic for vocalists and singer-songwriters looking for a basic practicing and songwriting companion, but ultimately limited compared to other options.
Full Review
TC Electronic's Ditto looper series is all about simplicity and pristine sound quality. Guitarists know them well thanks to the original Ditto, the X2, X4 and the Ditto Stereo.  One thing all of these pedals were missing, however, was a mic jack. For vocalists, and anyone who plays an acoustic instrument, the Ditto series was off the cards. The Ditto Mic looper aims to change all that.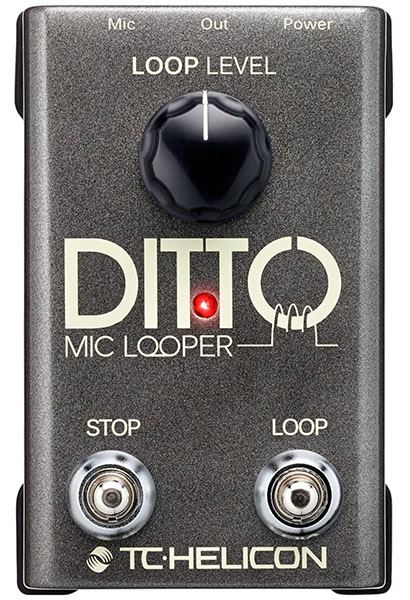 The Ditto Mic Looper: For the Minimalist Vocalist
The thing that separates Ditto pedals from the competition is their minimalist style. Many looper pedal manufacturers attempt to cram in so many features that they end up having more dials and buttons than the computer console from the original Star Trek series.  In contrast, Ditto pedals are simple, well-presented and compact. The Ditto Miclooper  follows this aesthetic down to a tee, with just two footswitches and a single dial on the face of the 5.4 by 3.5 inch (140 by 90 mm) unit. Throw in the typically sleek Ditto look and the result looks polished, professional and inviting.
The two footswitches control the core looping functions (recording, playing back and overdubbing) along with stopping your loop, undoing (or redoing) your last overdub, and clearing the current loop. In practice, this means you hit the right switch – rugged and metallic so you don't have to worry about breaking anything mid-performance – and start singing, beatboxing or playing your instrument, and then hit it again to play back what you've just done. The loop continues playing for as long as you want, and you can add additional layers of sound by pressing the pedal again and recording an overdub.
If you've never tried a looper before, the above may seem confusing, but it doesn't take long to get to grips with the pedal. The Ditto series is great for newcomers, because it strips away all the extra stuff that can overcomplicate things and just does the core task of looping really well. One footswitch handles the looping features, and the other stops and clears the loop.
Making Connections and Setting Up
As you'd expect, the Ditto Mic looper has input and output XLR jacks for your microphone and to go out to a PA. It has phantom power, so you can use it with condenser microphones, and has "intelligent mic gain," which basically means you don't have to worry about adjusting input gain on both the looper and your mixer: you only need to do it on the mixer. This means it's easy to setup – it works just like plugging straight into the PA.
If you have vocal effects in your signal chain, it's best put them before the Ditto Mic looper so you can record loops with the effects either on or off. Otherwise, the effects would be applied to the whole output of the looper and you'd lose a lot of creative potential.
Finally for getting the looper setup, the "Loop Level" dial controls the volume of the recorded loops. This is the original volume of your loop when you set it to the maximum, so you can use it to bring your chord progression or beat lower down in the mix so your vocals take center-stage.
The last two jacks on the Ditto Mic are for the included power supply and the USB port, which is used for any firmware updates TC Electronic bring out.
The Features You Need, and Nothing Else
The Ditto Mic looper, like the original Ditto, doesn't have much of a feature-set. The undo/redo function is pretty much all you get aside from the very basics of looping. This is a great feature, allowing you to erase and replace any mistakes you make on the last overdub, and even opening up the songwriting potential of the looper. You could add backing vocals for the chorus, for example, remove it for the verse and then have it ready to bring back in (using redo) for the next chorus. Both these are controlled by holding the "Loop" footswitch down for a couple of seconds.
The only catch is that there isn't anything else on the Ditto Mic looper. The Ditto X2, for example, added reverse and half-speed to the basic Ditto blueprint, but there are no vocal effects built into the Ditto Mix. Similarly, the Ditto X2, X4 and Ditto Stereo all had a single slot to store your loop – as well as remembering whatever you're currently working on, like the Ditto Mix does – but this is missing from the Mic too. If they'd provided that option, you could have used the USB port to backup your stored loops to your computer, or to import a backing track to sing along to.
Despite lacking in storage spots, the Ditto Mic looper does allow you to record for five minutes and add unlimited overdubs, which is definitely enough for most musicians' purposes. Like the other pedals in the Ditto line, the Ditto Mic offers 24-bit, uncompressed audio, and it features a quiet mic pre-amp so all you hear is your vocals.
Is the Ditto Mic the Best Looper for Vocalists?
The big question is whether the Ditto Mic looper does enough for vocalists, singer-songwriters and multi-instrumentalists. When you get right down to it, the Ditto offers a fairly limited array of looping features and has XLR inputs and outputs. The cherries on top of this unimpressive feature set are the compact, cool style of the pedal itself and it's decision to prioritize ease-of-use. One thing you can't take away from it is that everything it offers is executed expertly, and it's a great option for anybody just getting into looping thanks to its simplicity.
But if you are a vocalist or play acoustic instruments and you want to loop, you don't have to settle for the bare-bones option. If you want to write songs with your acoustic guitar, for example, having storage spots for anything you write is a really useful feature: you can build up a library of tracks and even start playing more ambitious sets. If you want a practicing companion as a vocalist, being able to import a backing track you're working on would really open up what the pedal has to offer.
The problem for the Ditto Mic looper is that a lot of other loopers can do this stuff. The RC-202 and the bigger RC-505 from Boss come to mind, since they were designed with vocalists in mind, but even guitar-focused Jamman Stereo or the RC-30 have XLR jacks and can be used for vocal looping if that's what you're looking for. The Ditto Mic pulls off the basic looping features with elegance and style, but other pedals can do so much more if you really want to get into looping.
The upshot is that the Ditto Mic looper is a great pedal for what it is. It opens up the iconic simplicity and high-fidelity of the Ditto series to a larger group of musicians, and it executes everything just as well as you'd expect TC Electronic to do. It's priced competitively, and if you're just looking for something to practice with and have fun with, it's a great looper that you should seriously consider. But if you want more from your looping experience and have a bit more money to spend, you should definitely think about sacrificing a little bit of simplicity in return for vast improvements in capability.
Ditto Mic Looper Demo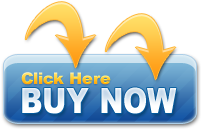 Ditto Mic Looper Review
Peter
2017-04-28 23:21:44
TC Electronic's Ditto looper series is all about simplicity and pristine sound quality. Guitarists know them well thanks to the original Ditto, the X2, X4 and the Ditto Stereo. One thing all of these pedals were missing, however, was a mic jack. For vocalists, and anyone who plays an acoustic instrument, the Ditto series was off the cards. The Ditto Mic looper aims to change all that. Check Amazon Price