Compare Prices:
• Amazon: Digitech Jamman Solo XT Looper
• Newegg: Digitech JamMan Solo XT Looper
Summary
• Pros: The Jamman Solo XT offers 35 minutes of stereo looping time, 200 user memories and plenty of cool additional features like reverse play and quantization. Link two Solo XT's together to loop in sync!
• Cons: Little improvement over the previous Jamman Solo, and the sole pedal means there's plenty of room for mistakes if you're playing live.
• Overall: The Digitech Jamman Solo XT is a fantastic option for the bedroom-looper or anyone looking to loop in sync with a band-mate, but quite similar previous incarnation.
Full Review
Digitech's JamMan range is legendary in the world of loopers, with the gargantuan Jamman Delay Looper being one of the most feature-heavy options on the market. The Jamman Solo XT builds on the ground-work laid by the Jamman Solo, offering the features and functionality you expect from the JamMan series in a small, stompbox like package. However, any update like this automatically raises suspicion with many guitarists, because dedicated Digitech fans will often pay to get the "upgraded" pedal without really considering how much has actually changed. Is this just a money-making update, or is there something cool in there for us loopers?
Jammed with Features
You'd be forgiven for thinking that the Jamman Solo XT looks virtually like a carbon copy of the Solo on first glance. It's laid out extremely similarly, with the addition of a single "Setup" button and a few ports around the side of the unit being the only obvious changes. The main difference between the two pedals is that the Jamman Solo XT can be connected to another XT to allow you to loop with another player in-sync – which is pretty much impossible otherwise. In addition to the possibilities opened up by this new feature, the Jamman Solo XT also contains 200 memory locations (more than double that of the old unit), adds reverse playback and has dedicated stereo ins and outs, neither of which were available on the original Jamman Solo.
The basic functionality of the JamMan Solo XT is as you'd expect, though. The main pedal handles recording, playing back the loop and overdubbing, and using different combinations of pedal presses and holds call up other functions like stopping and undoing. You can play in two modes, either the classic "Free Form" looping style, where the loop is set according to the timing of your pedal-presses, and "Auto-Quantized" looping, where you receive some assistance from the pedal to keep everything in time. In "Free Form" style, you'll need no instruction, simply choose a location for the loop and tap the pedal to start looping! There's a color-coded LED light to tell you whether you're recording, playing or overdubbing.
To activate the quantization feature, you simply have to dial in a tempo before you start playing. You can either do this by going into the menus and manually dialing in a BPM (pressing the "Setup" button twice and then using the "Up" and "Down" buttons), or by simply pressing the "Tempo" button and then tapping the pedal in your desired beat. The rhythm guide will start playing, which you can turn up or down using the "Rhythm Level" knob. If you hold the footswitch down you can remove the backing, or you can leave it playing if you want a guide (there are nine different options if you want to change the sound). The process is pretty much the same as recording free-form, except that you get a one-bar count in before you record. If your timing is a little off on your pedal presses, the pedal will stretch or shorten it to keep everything in sync.
The "Time-Stretching" feature (you may recall from the other JamMan pedals) comes alongside the quantization. If you've recorded a loop that you want to play at hyper-speed or super-slow, you can do it using either the tap-tempo feature or the "Setup" menus. This can be used to make something completely unusual or to gradually increase the pace throughout a song. Plus, since the auxiliary input allows you to record music from your MP3 player, you can slow a particularly difficult lick or solo down to help you learn to play it. Stretching or shrinking doesn't affect the pitch of the notes, so everything will still be in-key.
The undo and redo feature is also included, which is a must for any serious looper. Unless you can play endless loops without making a single mistake (ever), this is invaluable for making sure your mistakes don't repeat throughout your composition. You can also use it to bring elements of your mix in and out at will, because it only clears the last overdub you recorded. So if you want to bring back the melody line from the intro after the verse, you can simply hold the pedal down to remove it and then hold it again to bring it back. If playback is stopped, holding the pedal clears the entire loop.
You also get the ability to reverse your loops with the JamMan Solo XT. This doesn't sound massively useful (since the results usually sound like your guitar signal has dropped acid in Hendrix-like quantities), but it's a useful feature if you're running out of ideas or if you're looking for an ethereal, ambient effect.
There are also plenty of options for playback and stopping. You can essentially use the Solo XT as a sampler, by setting each phrase to only play once through. This removes the ability to overdub, but if you use the "Up" and "Down" buttons to navigate to a different memory slot while one is playing, playback begins at the end of the current phrase. This works when you're looping too, so you can change loops seamlessly. For ending, you get options for fading out, stopping instantly (when you double-tap the pedal) or stopping playback at the end of the current loop.
Is it Worth it?
One thing you may have noticed through the review is that the changes to the JamMan Solo on the XT version aren't mind-blowing, though some musicians might be able to use the extended memory, reverse playback, stereo ins and outs, and the option to use several XTs in sequence. Otherwise, you're pretty much getting the same pedal in terms of looping functionality. The onboard memory is good for 35 minutes of stereo looping, whereas the original's memory could only handle the same amount of mono (plus you get another 200 slots and up to 16 hours of recording time with a micro SD card). The upgrades are useful, of course, but do they really warrant an entirely new pedal if you already have the original Jamman Solo?
Not really. If it's considered separately from the older version, however, there is very little to complain about. Operating the Jamman Solo XT is intuitive, you get more than enough looping time (and with the JamManager software you can save additional loops on your computer) and all the features you'd expect from a high-end looper. Things would be simpler in terms of operation with an additional pedal, of course, but when you're buying a stompbox sized looper some tap combinations are to be expected. It's not ideal for live use for that reason, so one of the larger models would be much better if that's your intention.
Overall the JamMan Solo XT is excellent, but we'd expect nothing less given the quality of Digitech's previous products. If you're an avid looper who's already considered the JamMan Solo, unless you're looking to sync up with a band-mate or have multiple amps set up for stereo effects, there isn't too much to recommend you updgrade from the original Solo quite yet. If this is your first foray into the world of looping and you want something to rock out in your room with, however, this is one of the best options around.
Compare Prices
• Amazon: Digitech Jamman Solo XT Looper
• Newegg: Digitech JamMan Solo XT Looper
Digitech Jamman Solo XT Demo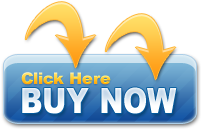 Digitech Jamman Solo XT Looper Review
Peter
2017-04-28 23:45:55
Digitech's JamMan range is legendary in the world of loopers, with the gargantuan Delay being one of the most feature-heavy options on the market. The Solo XT builds on the ground-work laid by the Solo, offering the features and functionality you expect from the JamMan series in a small, stompbox like package. Check Amazon Price…