• Amazon: Boss RC-20XL Loop Station
• Reverb: Boss RC-20XL Loop Station
Summary
• Pros: The Boss RC-20XL Loop Station is affordable, durable, and reliable, with a host of useful features designed to make looping a simpler and more forgiving.
• Cons: Needs extra pedals to function well in live situations, with no stereo recording or ability to save your loops externally via USB. Can negatively affect tone.
• Overall: Becoming outdated by newer looper pedals, but still a bench-mark for quality, offering a wide range of functions in a simple, inexpensive, and sturdy package.
Full Review
The Boss RC-20XL is the mid-sized looper in Boss's older RC-2x series, and the predecessor of the more recently released RC-30 Loop Station. In Boss's older RC-2x series, the RC-20XL offered a wide range of features in a much smaller (and cheaper) package than the monster RC-50, but easier access to its features than the much smaller RC-2. The RC-20XL was actually an upgrade of the now obsolete RC-20, which only offered 5 minutes and 30 seconds of recording time, compared to the RC-20XL's 16 minutes.
If you're unfamiliar with the fantastic world of looping, allow me to offer a brief explanation. Loop pedals (made popular by Robert Fripp and his 'Frippertronics') offer the solo-jammer the opportunity to build up their own backing track, repeated as a 'loop', or 'Phrase' (in Boss lingo), to jam over or add more parts to. In this way complex sounds can be built up all on your lonesome, giving full reign to your imagination, if the equipment is up to the job, of course. For more info on looping, click here.
When it was first released, the RC-20XL raised the bar for loop pedals everywhere, and still remains a key part of many musicians' arsenals. The pedal houses two pedals for remote access, and has various dials and buttons for it's more intimate features. The sixteen minutes of memory can be spread across up to eleven different phrases, which can be recalled at any time. So if you jam something out that you want to use live, you can write it to memory, and then it's ready to use live.
As for plugging in and connectivity, there're jacks for your guitar lead, microphone, and an auxiliary 3.2mm input for music players. There are outputs for your amp, and a couple for the additional pedals needed to access more features when operating the RC-20XL remotely. The fact that these additional pedals are necessary is a point of some frustration, as it of course adds to the overall price.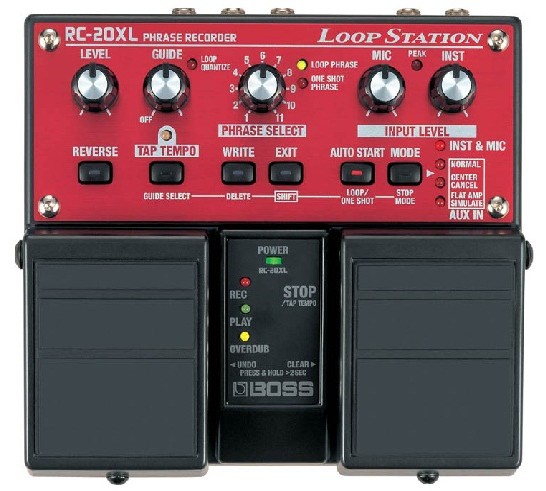 Basic Functionality
Once you're plugged in, the RC-20XL is relatively easy to operate, even if you have no previous experience of using loop pedals. The mounted footswitches are all you'll really need to use for an initial play around. The left pedal is used to record, play and overdub, and can also be held for a few seconds to undo the last overdub. So, you give it a tap to start recording, and another when your opening phrase is completed. This will then set it playing in a loop; in my mind the opening from The Raconteurs' Steady As She Goes is pumping away, a solid, repeating bass line ready for your next tap, the overdub. After hitting the pedal, you slide into the opening lead part, then another pedal tap and it repeats, allowing you a bit of time to undo the last dub with a few seconds' press and launch into the punching, staccato riff. All of that drama, from one footswitch and your guitar. The other pedal is simply mark 'Stop'. Not quite as dramatic, I concede, but there eventually does come a time to kill the sound and bask in silent pride. Even if it didn't go so well, the 'Stop' pedal can also be held to erase the abomination from short-term memory.
Above the mounted pedals are five dials and six buttons which provide us with a whistle-stop tour of the RC-20XL's features. The middle dial goes all the way up to eleven, but unfortunately isn't volume (output volume on the left, and two for the inputs on the right); it is used to simply select a phrase. A light beside the knob will tell you if you have something saved in the selected location already. This dial is the only way to select a phrase without use of an external (and separately sold) footswitch.
The remaining dial is an important one. It controls 'The Guide', which sounds like some mythical wizard in a tacky fantasy film, but it's actually the RC-20XL's version of a metronome. 'Metronome' is probably too simple description, but 'drum machine' is going too far. Think of it as having your own personal unimaginative, one-armed drummer to dutifully whack out any one of eight beats at a moment's notice. Working with The Guide, you can also benefit from 'Loop Quantise', which gives you some leeway with your closing pedal press by stretching or contracting your piece if it falls out of time.
Below the Guide dial is the 'Tap Tempo' button, which as you may have guessed, allows you to tap out the tempo for your recording, also serves to switch between Guide drum beats when combined with the 'Shift/Exit' button. There are also some alternative time signatures available if you press and hold 'Tap Tempo'. Unfortunately, though, there is no option to manually dial in a tempo in BPM.
There is the all-important 'Write' button, which moves your phrases from the RC-20XL's temporary memory to one of the eleven phrase banks, and the 'Mode' button, which allows you to choose between recording modes. The options are 'Normal' and 'Centre Cancel', which is used to make any vocals you record more prominent. The problem with this is that it beats your music with it's archaic mixing hammer and leaves you with a lot of noticeable system-intervention. Both of these modes use 'Flat Amp Simulate', which is a preset EQ that translates well to your amp.
Combined with 'Shift', this button also gives you the options for endings, so you can fade out, or set the machine to stop at the end of the current loop. Or there's always the old-fashioned way if you're the hands-on sort.
The two remaining buttons represent the icing on the RC-20XL's cake. 'Reverse' is the first, and it does exactly what it says on the tin. Hit the button, and your phrase plays in reverse. Cool if you're into odd ambient soundscapes or delving into the glamorous world of subliminal, guitar-based, Satanic messages.
The second is 'Auto-Record', which is a useful little tool that sets the machine to start recording when it picks up sound from your instrument. In other words, when you start playing, it records automatically. This button also has a dual function, so it can also be used (you guessed it, with the aid of the magical 'Shift' button) to set your phrases to play as a loop or in 'One Shot' mode, which simply plays your phrase through once. This is useful if you have sections of a song stored in various places, but you would ideally need to purchase the external pedals to get the smoothest change.
Some Considerations
The RC-20XL, having now been technologically eclipsed by the more recently released RC-3, RC-30, and RC-300, its not the most high-tech looper you can spend your money on these days. The memory, though sufficient for general use, is not enough if you want to use it to store hours of backing tracks, and there isn't the option of saving phrases externally via USB. So essentially, eleven is your lot. Also, technologically, it's worth noting that the RC-20XL only records in mono.
There is an audible hiss when you go through the unit to your amp, but aside from that the pedal does not generally affect your tone at all. It is transparent, only messing around with your sound in ways that you want it to. If you stack up overdub after overdub there is some loss in sound quality though, but that is to be expected.
Positives
First, it should be noted that some users of the newer mid-size pedal from Boss, the RC-30 Loop Station, have complained about a quarter of a second lapse in sound when switching between loops, which is not a problem on the RC-20X.
The pedal is also very user friendly, and if you have some experience with loopers it's almost intuitive. Additionally, the manual is very helpful, and after a few minutes of being a bookworm, you'll be back to rock star. Because of the functionality of the RC-20XL it can be used to improve your playing, either by giving you an endless backing track to jam to, or through any of it's features, for example: the ability to adjust a piece's tempo could serve as a daily shred workout to gradually improve speed. It is, in a lot of ways, a vital companion for the solo guitar player.
The main issue I must come back to is the necessity of additional pedals if you're looking to use it efficiently in live performance. The RC-20XL comes at a more affordable price than the larger RC-50, but you have to remember to tack on the cost of the footswitches and the mains adapter. Unless you want to consume more batteries than the Duracell Bunny on speed, that is.
Conclusion
Overall, the RC-20XL is an affordable, accessible loop pedal, and though it doesn't have quite the capacity, advanced functionality or sound quality of it's successor, the RC-50, it is in it's own right a great pedal for general use. There are some hidden functions that you must trawl through the manual to fully understand, and you might have to spend a bit of money to get a solid live set-up, but on the whole the RC-20XL provides more than enough for standard looping needs, and is a vital part of many guitarists' set ups.
Boss RC-20XL Demo Video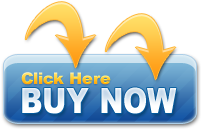 Boss RC-20XL Loop Station Review
Peter
2015-06-11 10:45:51
For the loopers out there who are after a balance of functionality and price, unable to afford Boss's monster RC-50, the RC-20XL offers a wide range of features in a much smaller (and cheaper) package. It is a direct upgrade of the RC-20, which offered a lot of the same ideas in a more basic form, and has now of course been made obsolete by the new model. The main areas that have been improved are the memory (Sixteen minutes recording compared to the RC-20's paltry five minutes and thirty seconds), and the implementation of the pedal's features, which will be discussed in more detail later. Check Amazon Price…