• Amazon: Electro-Harmonix 720 Stereo Looper
Summary
• Pros: Simple operation, excellent sound quality, plenty of useful effects and extras, and a good price to boot.
• Cons: It's still held back by its size for live players, the memory is still quite limited and there is no MIDI sync.
• Overall: One of the best stripped-down, compact loopers on the market for casual players, especially for the price, but loop-dependent live players probably need something richer in features.
Full Review
Electro-Harmonix's Nano Looper 360 saw the company moving away from the large, multi-track looping options they tried out with the 2880 and 45000 and towards the compact and simple approach epitomized by TC Electronic's Ditto. Where many loopers cram as many footswitches, dials and buttons as they can onto increasingly large boards, the Nano Looper 360 went for a single footswitch and two dials on a pedal a touch smaller than most single-function stomboxes. The only problem was that this restricted the potential of the looper, putting up roadblocks to live use and limiting the feature-set available.
Now Electro-Harmonix has released the 720 Stereo Looper. This doubles the memory and number of footswitches, but keeps the core appeal and the stripped-down simplicity. But does it do enough to compete with the growing number of compact loopers on the market?
A Little Fatter; A Little Better
The big difference of the 720 Stereo Looper compared to the Nano Looper 360 is the size and number of footswitches. The pedal is about the same length from top to bottom – at 4.75 inches or 121 mm – but the width has been increased from 2.75 inches (70 mm) to 4 inches (102 mm), allowing plenty of space for a whole extra footswitch and more.
The layout takes definite cues from the original, with the footswitches occupying the bottom half of the pedal and dials and buttons along the top half. However, it's fatter nature means there's a "Stop/FX" footswitch in addition to the core "Loop" footswitch, and there's a basic display screen in the top right, as well as a "Level" and "Mode/Loop" dial. Under these dials, there are also two push-buttons backed by red LED lights, which allow you to activate the reverse and half-speed effects.
The upshot is that the 720 Looper offers just a little bit more than the older model, both in functionality and in user-friendliness.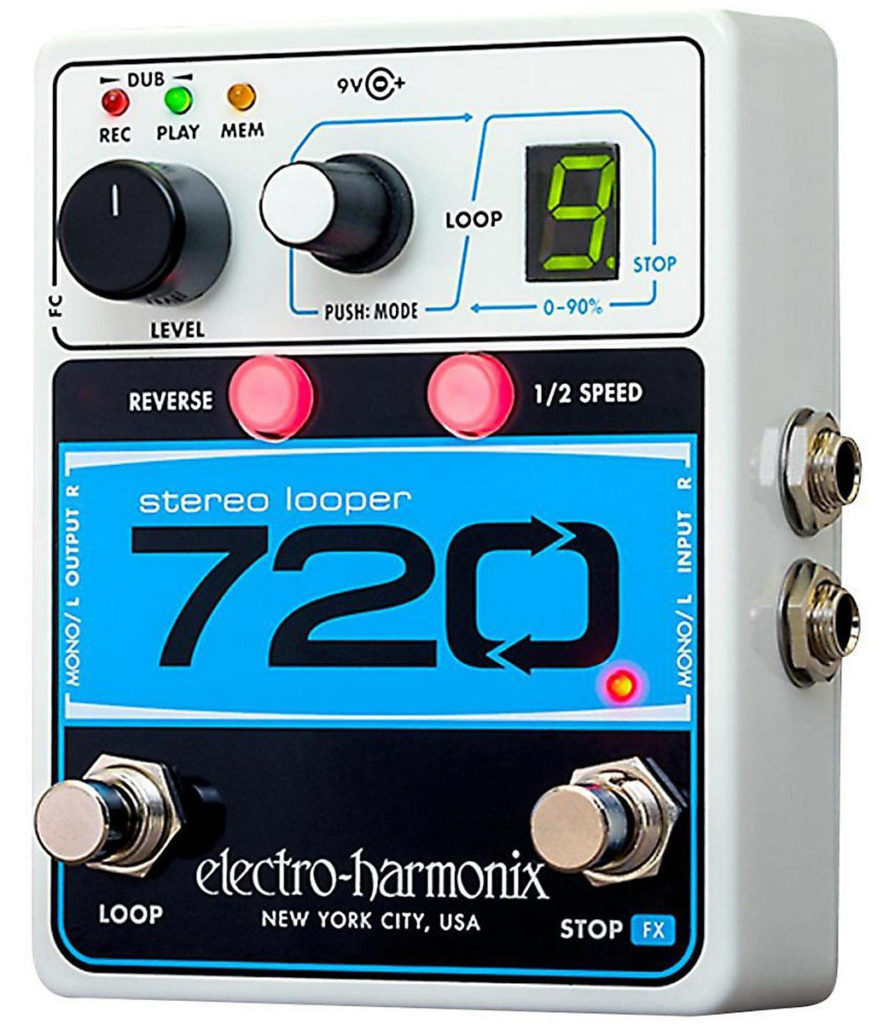 The Features Every Looper Needs
The core looping function works in the same way: with an empty memory location selected, you hit the "Loop" footswitch to start recording, play the foundation loop that you'll build the rest on (for example, your bassline, riff or chord progression), hit "Loop" again when you're done to start playback and then repeat the process for any overdubs. As with most loopers, you can record as many overdubs as you like. Also, if you prefer, you can set the 720 Looper up to go straight into overdub mode when you hit the footswitch for the second time.
The main footswitch also allows you to control the vital undo/redo function on the looper, which lets you erase and subsequently bring back your last overdub layer. This is activated by pressing the "Loop" footswitch and holding it down for two seconds while your loop is playing back. After undoing, you can bring the layer back in by doing the same thing, and it will even remain stored in memory (ready to redo) after changing memory locations or turning off the 720 Looper. Not only does undo/redo let you correct mistakes, it can also be a useful composition tool, so even though it's on virtually every looper these days, it's still a fantastic feature.
The second footswitch controls stopping and the onboard effects, depending on your setting. You can actually stop playback with a double-tap of the main "Loop" footswitch, but the "Stop" footswitch does it with a single press, and a double-tap also allows you to pause your loop's playback so you can resume (by pressing the "Loop" footswitch) from where you left off. Holding the "Stop" footswitch for two seconds when playback is stopped erases the loop in the currently-selected memory slot.
Effects and Mode Settings: Customizing Your Loop
Although you can activate these directly through their dedicated buttons, you can control the effects using the "Stop/FX" footswitch too. The two options for effects on the 720 Looper are half-speed and reverse playback, which are fairly standard across loopers. The half-speed option is undoubtedly more useful for most players, because it allows you to put down a bass-line without an actual bass or octave pedal (since the process also shifts your playing down an octave), which is vital for one-man band type playing on a looper pedal.
If you want to be able to activate one or both of these effects hands-free, you can press and hold the "Mode/Loop" dial for two seconds. This removes the dot on the display screen (labeled "Stop") and indicates that the "Stop/FX" switch is in FX mode. Now the buttons for the effects simply enable the effects, and you control whether they're active or not using the footswitch. For example, if you want the reverse function active, you make sure it's button is selected (which is obvious because it glows red) and then hit the footswitch when you want it to come on. If you want both effects to work at the same time, you select both buttons before enabling them by hitting the footswitch.
Finally, there are three different modes accessible through the "Mode/Loop" dial. Loop Select mode lets you cycle through the 10 loop locations on the 720 Looper by turning the dial. You have, as the looper's name suggests, 720 seconds (12 minutes) of stereo recording time to spread across these loop locations however you see fit. This still doesn't compete with the memory offered by larger units, but 12 minutes is enough looping time for a lot of players' purposes, so it isn't really too bad at all. An SD card slot or USB port to expand this would have been nice, though.
The remaining options from the "Mode/Loop" dial are Loop Progress mode and Fadeout mode. For Loop Progress, the display screen changes to a count showing how far you are through your loop. This helps you know where you are if you start an overdub mid-way through playback, and if you turn the "Mode/Loop" dial, you can fast-forward or rewind the loop. It also counts backwards when you're reversing your loop, and at half-speed when you play it at half speed. The Fadeout option allows you to set your loop to gradually fade instead of stopping abruptly, and you can fade out for anywhere from 1 to 60 seconds, depending on the setting you dial in.
Sound Quality and Connections
The other big improvement over the Nano 360 is that the 720 Looper now supports stereo looping, with two ¼ inch ins and outs on the sides of the pedal. The sound quality is excellent, with a 44.1 kHz sample rate and 24 bit depth, and it doesn't impact your tone noticeably at all, even with multiple overdubs – perhaps you'll notice some impact if you have a more attuned ear than mine, but for me there are no complaints.
The remaining jacks on the 720 Looper are for the supplied AC adapter and an optional foot controller. They suggest the Digitech FS3X 3-Button Footswitch, which gives you the options of an instant undo/redo and changing the memory location hands-free.
How Does the 720 Stereo Looper Stack Up?
Overall, there is very little to complain about with what the 720 Looper does. If you can accept the limitation on storage space, it does everything you need it to, can be operated pretty well hands-free, the sound quality is great, there are a couple of cool effects and the option to do things like pause your loop and fade out over a set period of time are handy extras.
The only downsides are what it doesn't do. There is no MIDI sync. There is no "quantization" or other helpful features to help you stay in time. There is no one-shot, sampler-style mode or the ability to transition seamlessly between loop slots in a performance. There is no multi-track functionality. There is no option to adjust the tempo of playback without adjusting the pitch. You get the picture.
The decision you have to make is whether any of these things matter to you. For those looking for a looper to use live, particularly those who depend heavily on loops, it might not be ideal. If you're looking to play live every so often, particularly if you only need one loop per song, then it might just have what it takes. For more casual players looking to have some fun at home or in jam sessions, or anybody just looking for a practicing tool that doesn't come with unnecessary bells and whistles, it's downright excellent.
Conclusion
The 720 Stereo Looper is basically Electro Harmonix's version of the Ditto X2. There are benefits to both options, but it definitely gives TC Electronic's pedal some serious competition – offering pretty similar features and more onboard memory – and it's actually a little bit cheaper too. This ultimately means it offers a lot of the same core benefits, particularly its simplicity and great sound quality, and it's another solid looper pedal, especially for casual players not bothered by the stuff it can't do. If you pick it up instead of the Ditto X2 or other similar loopers on the market, you definitely won't be disappointed, and you'll save yourself a bit of money too.
Check Prices
• Amazon: Electro-Harmonix 720 Stereo Looper
720 Stereo Looper Demo Video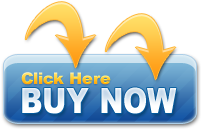 Electro-Harmonix 720 Stereo Looper Review
Peter
2017-03-25 04:07:04
The 720 Stereo Looper is basically Electro Harmonix's version of the Ditto X2. There are benefits to both options, but it definitely gives TC Electronic's pedal some serious competition – offering pretty similar features and more onboard memory – and it's actually a little bit cheaper too. This ultimately means it offers a lot of the same core benefits, particularly its simplicity and great sound quality, and it's another solid looper pedal, especially for casual players not bothered by the stuff it can't do. If you pick it up instead of the Ditto X2 or other similar loopers on the market, you definitely won't be disappointed, and you'll save yourself a bit of money too. Check Amazon Price